Why Club Face Alignment Is Critical To The Golf Swing
(Video)
- by Peter Finch
---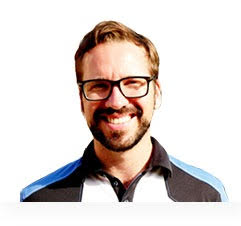 Pete Finch – PGA Teaching Pro
One of the most important things that golfers need to understand during the technique is where that clubface is aligned. Clubface alignment is the main course of having a ball flight which is offline. Clubface has the overriding importance when deciding where a ball will finish. And yet you see so many people just working on their swings and not focusing on clubface alignment. If you have a look at some of the very best golfers throughout the history of our game, it doesn't matter that that swings weren't technically perfect, they had an understanding of where the clubface was pointing at impact and that not allowed them to hit successful golf shots.
For example you can have a perfect plain; you can have a swing which the path is perfectly neutral as you come through the impact. If your clubface is out of line by 2 or 3 degrees at the point of impact, you can be missing the target by up to 20 to 30 yards. It can be that much of a difference. So understanding clubface alignment is addressed, understanding clubface alignment throughout the swing is absolutely critical.
In general terms what you will be seeing, if you hit a straight shot, the club will be moving into impact with a nice straight path and the clubface will be aiming in and around target. Those are the harder the shots to hit, those lovely perfect straight shot. If you are hitting a draw, the club will be moving from an inside position to an outside position over the target line, with the clubface aiming left of path and yet still open to target, and the opposite is true, if the club is traveling from out to in cutting across over the top whichever way you want to refer to it, to the target line and the face is pointing right of path but still left to target, you will get that straight. If it opens more than that, that's where you are going to get your slice. If it closes more on the draw shot that's where you are going to get the hook and you can get all the different shot combinations by figuring out what your path is, but more importantly where your face is.
So what we are going to do is really going to look at how to angle the face at address where it should be throughout the golf swing and how you can work on one of the most important fundamental aspects of the golf technique.