What A Strong Golf Grip Does To The Club Face
(Video)
- by Peter Finch
---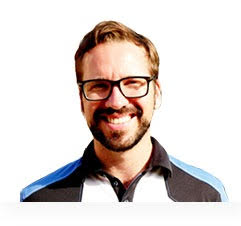 Pete Finch – PGA Teaching Pro
If we're looking at understanding golf grip and understanding why we might need to change our golf grip, first of all, we have to understand what happens to the clubface throughout the swing.
Now, if you have a strong golf grip, that's going to want to close the clubface down in relation to target line and in relation to the path that your club is taking. Remember, the club is taking a path and is travelling around the body on an inclined and tilted plane. But the clubface throughout all this motion is still related to your target line. Even though the path is moving around, even though it's on that till, even though the plane is slanted in this manner, the clubface still does remain square to the target line throughout that swing.
Now, unless you've invested a lot of time and you look very, very deeply into those different positions, it can get a little bit confusing. However, there are some very simple checkpoints that you can use to see if the clubface is too strong. For example, if you are taking the club away and as it reaches this halfway point where the club head pretty much sits in front of the hands when viewed from down the line, the clubface is normally anywhere in between, pointing pretty much straight up at the sky with the toe or slightly tilted so the leading edge matches spine angle. If the grip is too strong and the clubface is too strong, that clubface will turn downwards towards the floor into this position which being exceptionally strong clubface position. Now, if I was just to turn the body back to impact here, you can see how the clubface is pointing a long, long way left. So that's the first checkpoint you can use.
The second checkpoint is at the top of the swing. If that clubface is pointing up towards the sky, that again is in a very strong clubface position. And as that club moves down towards the ball, it's very hard to then get the timing correct to try and get that clubface square. It's much easier to allow the clubface to rotate and hit that big shot off to the left-hand side. So if you are looking for some checkpoints during the backswing to see if that clubface is getting into too strong of a position, check that halfway backstage and then check the top of the swing stage. They are two key points that you can really identify if that clubface isn't too strong of a position.