Staying In Rhythm Whilst Swinging Not Lifting
(Video)
- by Peter Finch
---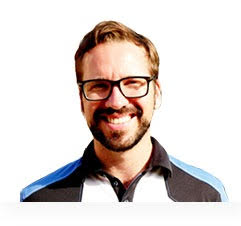 Pete Finch – PGA Teaching Pro
If you are changing your swing from one that lifts upwards with the club coming away from the body, so one which is more connected with the arms and the body turning back. It is often very hard to stay in rhythm whilst you are doing it. This is because you are going to be using a lot more of the bigger muscles; you are cutting out lot of movement with the hands and the arms. And this can feel very, very awkward when you begin.
Now when a swing change feels awkward, you can speed up the technique and again it can become a little bit of a rushed motion. So what you can do is a very simple three ball drills, I just have one got here but I will talk you through exactly how you can go through the stages, just to try and find that rhythm a little bit more easy.
Now we have already spoken about how you can get that material tucked underneath your left arm, and that will help you stay connected. But there is another way you can do this as well. So if you get yourself setup, and as you are getting yourself setup, if you focus on the arms staying nice and close to the body and on this first shot all you need to be doing is turning the body back so that club reaches half way, parallel to the ground and then as you hit, again turn that body through, keeping the arms connected until the half way stage, then have shot with the 7 iron I have got here, it's going to be going no more than 50 to 60 yards, it's not about the power that you are putting into the swing at this moment in time. So it's taking it back and through, keeping the arms connected, half way back, half way through, just trying to keep a nice and smooth rhythm while you are doing it.
Now the next shot, all you want to be doing is that exact same takeaway, but as the club reaches this half way point where it is parallel to the ground, all we want to do is just start to add in that little bit of hinge. Now if you see here, how my arms have stay connected to the body, but I have added in that key component in the backswing with a wrist hinge, so it's exactly the same, that takeaway nice and smooth, then that wrist hinge and that through nice and smooth with that wrist hinge. And on the last ball, this is where hopefully this will all come together. You have hit those two shots away you are feeling a lot more comfortable with all this is happening. And on this last one, it has the same takeaway is that hinge and then just add in that little bit of turn. And this will take you through those key fundamentals of staying connected, not lifting and actually helping you find the rhythm to this technique as well.