Monitoring Your Balance Whilst Making A Full Golf Swing Turn
(Video)
- by Peter Finch
---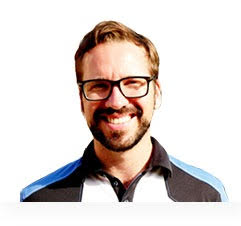 Pete Finch – PGA Teaching Pro
A nice big full back swing turn is nothing without maintaining balance. Balance is the real key ingredient, which holds everything together. If you don't have the balance then all the power and all the energy that you are putting into your golf swing, it could be going in the wrong direction. We need to make sure that that balance is stable throughout the entire swing. But how do you know and how do you maintain your balance and how do you monitor it throughout the technique?
A lot of this can be done if you have access to very, very advance equipment like force plate. But if not, you can focus on your feet to give you a little bit of a better understanding of exactly where you are at. So, if I'm getting set up here, on the back swing I know that my balance, my body needs to be moving backwards and my weight needs to be transferring on to my right foot. As my weight transfers on to my right foot, I move up. As I move back down into the ball, my weight should be transferring on to my left foot.
But what I don't want to happen is I don't want my weight to go too far left and too far right and I don't want it to go too far left as I turn through the ball either. A very, very nice way to think about this is if I pull this alignment stick over and this is a great drill for you guys to use, it's to get alignment stick underneath your feet when you are hitting some shots and pop it just underneath the balls of each feet.
Pull a ball across. Get it nicely set up and you want to be focusing your attention on where the alignment stick is and how you should feel it underneath your feet. As you take the club away and as you turn away, as the right hip rotates, as the shoulder rotates, you want to be feeling like your right foot is pressing down on to the alignment stick and pressing down on to the alignment stick just on the instep.
As you move through the ball, you want to be feeling like you are now pressing down on to the alignment stick with your left foot and feel like the weight is moving off to the left-hand side. So, it's getting yourself set up, feeling the alignment stick underneath the balls of your feet, having that nice full turn, pressing down with your right instep and then moving through and pressing down with the left instep as you swing through. If you can monitor that and get the feeling of that as you are hitting shots, then you should be able to transfer your weight a lot better and control that back swing turn with a lot more ease.