What Does A Full Turn Look Like In The Lower Body
(Video)
- by Peter Finch
---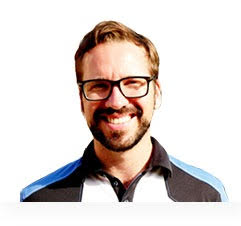 Pete Finch – PGA Teaching Pro
When people look at the back swing turn and they see a lovely full shoulder rotation on the right back, not a lot of people pay attention to what is happening below the waist and the feet, the knees and the hips. This is because a lot of people see the upper body rotation and the lower body rotation almost as separate entities.
But if you watch the very best place and the most powerful place in the world, every single one of them will have some slight hip rotation on the back swing. This is because it is almost impossible to rotate your upper body fully without moving the lower body. If you manage to fully rotate the upper body around without moving the lower body, the chances are your spine will be out of place and we need to quickly rush you off to hospital. You need that amount of turn in the lower body to ensure a successful back swing rotation.
Now, what does that look like in relation to the upper body turn? As you take the back swing away and the arms stretch away and the hands stretch away, you can see here that my lower body hasn't really moved much at all. It's stayed nice and firm. It's stayed nice and central and there is not much going up. However, as I reach past this point, my arms lifted, my shoulders begin to turn. Just notice that my right hip is starting to rotate out of the way and turn to the right-hand side. It's not lifting. It's not moving right. It is simply rotating off to the right-hand side.
Now, what this allows me to do is turn much more within the back swing. If that right hip stays exactly where it is, my upper body will not be able to turn out much. So, for an example, if I pull this club across my chest, I get settled into a nice solid position, and all I'm going to do here is rotate away, not moving my hips at all. And the furthest position I can get to is about here. Now, this is not going to be a full and successful back swing turn. However, if I rotate my hips only about 30 degrees all of a sudden, I can get a very, very good full back swing rotation.
So, if you are in the setup position and you're worrying about where you should be turning your hips and if you should be turning them a whole, please realize that if you do allow for that rotation, you are going to be able to complete a full back swing much, much easier.