The Mental Obstacles To Over Come When Holing Short Golf Putts
(Video)
- by Peter Finch
---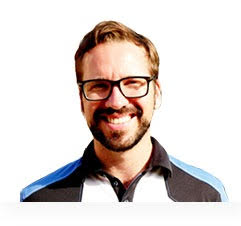 Pete Finch – PGA Teaching Pro
If you are struggling with short putt and you are over a three foot putter, and you just cannot see the ball going in the hole then there are certain mental obstacles that you need to break it down to ensure you give yourself the best chance. Now normally, normally it helps when you switch off from the fear of the outcome. A lot of people when they're putting, they struggle over that short putt because they're over it. They're nervous because they fear they are going to miss. Now generally what the brain is going to hear there is the golfer telling themselves miss. So the brain will oblige and it will pull or push the putt accordingly. If you can get out of your own way in the sense that you free yourself up and don't worry about the outcome, all of a sudden your putting stroke will free up. If you want evidence of this just think back to when you played golf you have hit a putt in a friendly match wherever it maybe, it's gone three four, even five six four pass, you've just walked up to it without looking, and you've hit it in the hole.
Everyone has done that and everyone has said straight afterwards oh, why can't I putt like that, why can't I do that normally. You can — it's just using the same mental process. It's getting up to a putt, it's judging the line and it's hitting it without worrying about the outcome. Players who just step up to a putt and hit it, don't worry about if it misses or not, because they're being nice and free, they're being relaxed. They are not worried about the outcome. So figuring out that the outcome doesn't matter, and it's all about the process that will help you enormously. The second thing that you need to do is actually tell yourself and commit yourself to what you are doing. It is amazing people will hit short putts are over the three foot putters and they don't know the line. They don't know the break. They don't know how hard they want to hit the putt.
They are over that shot and they are not committed to what they want to do. They are still guessing where they want the ball to break from. An absolute key, an absolute fundamental of having a correct process before you hit a shot is to fully commit to a line, and to fully commit to a pace of putt. Even if you miss it, you can then tell yourself you have hit a good putt. If you're over a four footer you get a left edge, you hit it on that line but it doesn't break back in. That's not a bad putt. That's usually a good putt and it's a slight misread. And if you can get into that mentality of being a hundred percent committed, focusing on the process, not the outcome, and being relaxed with it that will free you up enormously over these short lengths of putt. So give that a go. Step up to the ball. Give it a whack. Don't worry about the outcome and also commit to the line, and commit to the pace that you want to hit the putt. And if you can do that, then even the bad putts which miss will become good putts overall.