Patrick Cantlay Pro Golfer, Swing Sequence
(Video)
- by Pete Styles
---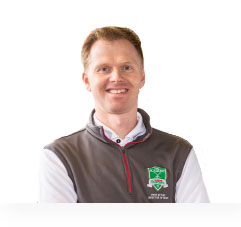 Pete Styles – PGA Teaching Pro
Most golfers when they start out on their professional career there's a lot of pressure on them during those first few months on the tour. They want to be able to settle in, they want to be able to absorb the pressure, more importantly they want to be able to win a little bit of money to start their career going. When you look at somebody like Patrick Cantlay he went out on tour surrounded by all these mega starts and he shot a round of 60 on a sponsor's invitation in one of his first ever professional events. Now if that's not a bright introduction to the game I don't know what is. Magically he had a put for a 59 unfortunately shot 60 but still a phenomenal round of golf. Now only 5'10" and 160 pounds you wouldn't necessarily expect him to be a big bomber and maybe he would struggle for distance but he averages over 301 yards over the season for his drive shots and that's a hell of a distance, I mean he can compete with the world's best golfers on the longest golf courses.
If we look at his swing he does have a little quirk in his golf swing and something that works for him but maybe wouldn't work for most golfers if I just spin around and move my ball position round a little bit you'll see what I mean. From this address position where he's nice and athletic he sets up over the golf ball nicely. Well a little bit short maybe but he does set up very nicely. He now takes the golf club quite steeply and quite outside the line with his hands on the way back. He unleash the golf club into quite a steep position before he then reroutes it and it's really that dropping and rerouting into a good position which allows him to create an awful lot of lag and an awful lot of power.
The issue I have with this particularly is that most amateur golfers and club golfers have a tendency of taking the club down on a line that was in front of their back swing so they swing the club back on one line but then swing the club down on an over the top angle. Now if you are already taking the golf club a long way out and then you swing it even more out over the top you undoubtedly going to come across the ball with an out to in position and possibly pull or even slice the golf ball from that position.
So I would encourage you to just double check that you are bringing the golf club back nicely on line and I'd encourage you to bring it down on the same line or even slightly behind. So that's slightly dropped in movement that Patrick makes is not a bad thing to try and copy but not necessarily the way outside the line steep backswing. So great practice drill place the mirror where the camera is behind you on the driving range.
Learn to take the golf club back lifting the club up and you should see that the club head fits right on top of your hands when you can't actually see your hands when you look in the mirror. If you don't have access to a mirror just swing it back to the same level and then check that the shaft line is pointing at your target in the distance. Anything that points this way towards your body we know that club head is outside the line of your hands and too steep. Likewise if the club is behind your hands this way the shaft points offline to the right there we know that's too flat and that would cause all the problems in the backswing and the downswing.
So from a good set up position straight back into the mirror that's on line and then up and a little shallowing on the downswing provides a nice powerful impact that's going to produce a nice drill shot. So not the biggest guy in the world Patrick Cantlay but he does produce an awful lot of power with a big drop in motion practice the drop in but don't necessarily practice the steep take away on the backswing.