Stop Rushing From The Top Of The Golf Swing
(Video)
- by PGA Instructor Peter Finch
---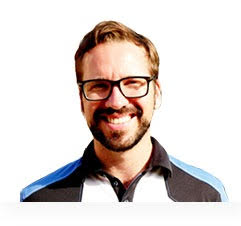 Pete Finch – PGA Teaching Pro
Once you have identified what the issue is, how you are swinging from out to in, if it is the that you have on your right side, if you are not transferring your weight or if your hands are moving out and away from the body, a key area of the swing to really focus on is the transition between the top of the back swing and the start of the down swing. A lot of the issues caused with again the club out to in can be really brought back and focused on in this part of the swing. Now the transition period should be nice and slow, you should not rush from the top of the golf swing. And if you can keep that smoothness in that transition area then you are going to be able to hit much more successful shots.
So very simple drills that you can do for this and really bringing in to focus everything we have already spoken about is by taking the club up to the top of the backswing and from here moving that way to the left-hand side, getting those hands, dropping in to a position a little bit more behind the body but making those two movements very, very slowly, making that transition nice and smooth and not rushing from the top of the swing.
So I am going to get myself set up here, I am going to take them to the top, I am going to boom my way left but I am really going to keep my hands nice and soft and drop them down. That transition period is going to feel like very, very slow. And if you can't keep that transition period nice and slow, you are going to have more control over the way you are positioning that club on the way back down into the ball.
So give that a go, use that weight transfer, use those hands dropping in, but do not rush from the top, just keep that part of the swing nice and slow.