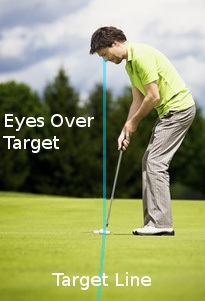 No matter how far you hit your driver, how accurately you play iron shots, or how deftly you chip and pitch, golf is all about getting the ball in the hole. That means the shortest club in the bag – the putter – is also the most important. 
Statistics bear this out. Most golfers, including pros, use the putter for about 40 percent of all shots in a typical round. No other club comes close. 
The tips below cover every aspect of putting, from reading greens to lining up, from backstroke to follow-through. You'll also find drills designed to improve your putting and cure common mistakes.