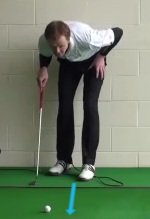 Ask any golfer to name the most important quality in course conditions and most will answer, "smooth greens." We all want the confidence of knowing that a well-struck putt will hold its line and fall in the hole.
---
---
Sometimes, though, even the finest putting surfaces become bumpy due to heavy traffic, unfavorable growing conditions, or seasonal aerification by the maintenance staff. Also, some grass types tend to get bumpy during certain times of day or year, particularly poa annua (common on the West Coast) and Bermuda (found across the Sunbelt).
To a large degree, you're at the mercy of the bounce when greens get sketchy. But there are a few things you can do to improve your chances of holing putts, or at least getting them close. Try these tips next time you encounter less than perfect surfaces: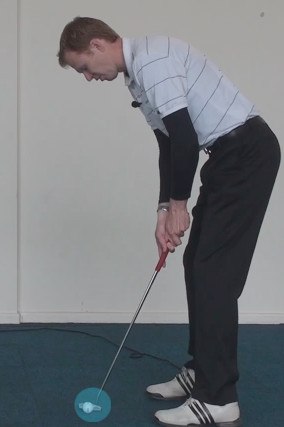 Focus on making solid contact: A ball that's hit weakly, with a decelerating stroke, is more susceptible to green impurities. A well-struck putt will hug the ground better, giving it a better chance of staying on line. Play the ball slightly forward of the center of your stance and make a firm, accelerating stroke
Play less break: When the greens are bumpy, they're usually slow, too. Play less break than your eyes tell you and give the ball a good rap. For example, if you believe a putt will break 8 inches, play 5 inches instead. Adjust based on your results as the round progresses.
Use a heavier putter: If you know beforehand that the greens will be less than ideal, a heavier putter works best on slow, poorly rolling greens. If you've got just one putter, apply lead tape or magnets to the head before the round. (You're not allowed to alter a club after teeing off.)
Don't get frustrated or alter your stroke: When the greens are in disrepair, accept that you're not going to make many putts beyond a couple of feet. Try your best to hole out, but expect the ball to wander off line more often than not. And don't fret too much over subpar results – the green, not your stroke, is likely the culprit.