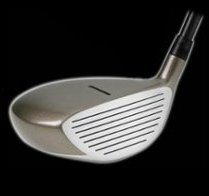 They may lack the driver's glamour and the novelty of hybrids, but fairway woods are an integral part of most golfers' sets. 
Numbered anywhere from 2 to 25 based on loft and shaft length, fairway woods are useful in a variety of situations. For instance, from the tee of a par 4 where accuracy is more important than length, or for the second shot on a long par 5. 
Hitting fairway woods, particularly off the turf, can be challenging. This section's tips can help you maximize your distance and accuracy with these clubs; you'll find tutorials explaining the benefits of different fairway woods, too.