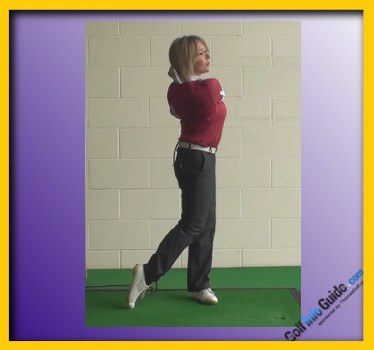 It's estimated that women comprise about 40% of the roughly 2.5 million beginning golfers in the U.S. In total, approximately 22% of all 24 million American golfers are female. That's more than 5 million ladies walking the fairways in the States alone – and they're every bit as hungry to improve as their male counterparts are.
Worldwide, golf's popularity has increased steadily among women. Ladies golf is especially big in Asia, as evidenced by the dominance of women's professional golf by Korean and Japanese players. In addition, women everywhere have found the game to be both a great social activity and a valuable avenue for business networking.
Of course, few sports can match golf for relaxation, stress relief and connecting with the outdoors in beautiful surroundings.
Whether you're hitting the course for the first time or you've been swinging for years, you're surely interested in getting better at the game. Yet there are very few outlets devoted to women's ladies golf instruction. Golf-Info-Guide.com is here to fill the void.
Our ever-growing library of ladies golf tips, provided by professional teachers, come in both text and video formats. From basics like addressing the ball to more advanced topics like swing tempo, no stone is left unturned. Our tips will help you tame a slice, drive the ball farther, chip it close and sink more putts.
We offer numerous ladies golf practice drills designed to eliminate bad habits and ingrain good ones. Want to learn how to hit a fade or draw? There's a tip for that. Struggle to hit the ball crisply from tight lies? There's a tip for that, too. We also cover ladies equipment, with a focus on getting the most from today's hybrid clubs.
Beginners, long-time casual players and serious, avid female golfers will find content at Golf-Info-Guide.com to boost their games to the next level. And that's what it's all about.