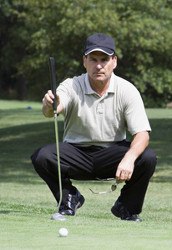 Here's a stat to keep in mind the next time you three-putt from long range: From beyond 25 feet, the average PGA Tour pro three-putts about 10 percent of the time.
---
---
In other words, putting from long distance is hard. So keep your expectations reasonable any time you're staring at a 50-footer.
Should you simply resign yourself to three-putting in these situations? No way. You've still got a better chance to get down in two than you would from a bunker or thick rough. Your odds increase dramatically if you can get your first putt (the lag) inside five feet, which means speed – not line – is the key to successful long putting.
So, how do you correctly judge the speed from so far away? It's more art than science, but here are a few tips: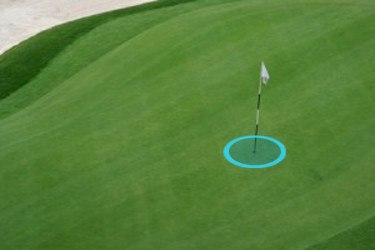 Practice long putts: Devote at least five minutes of your between-round practice sessions to putting from outside 30 feet. You'll develop the rhythmic stroke needed on long-distance attempts and gain a sense for how lengthy putts break.
Be sure to spend a few minutes on the practice green before each round, too. While short putts should be your primary focus, stroking a few from long range will make you more comfortable on the course.
Read the green from the halfway point: Often, long putts will travel both uphill and downhill en route to the cup. Slope differences aren't always obvious looking from your ball to the hole, so pick halfway point, crouch down and read your putt from the side (looking at the line from a 90° angle). You'll be better able to divine any variations in slope.
Putt into a large circle: Perhaps the oldest trick in the lag-putting book is to imagine a circle around the hole, six feet in diameter (three feet from the cup to the circle's edge). Rather than trying to make the putt, you merely want to get the ball inside the circle. This visual cue gives you a much larger target than the cup itself, relieving pressure and providing a more realistic goal.
On extra-long putts, 50 feet or more, expand the circle to 10 feet across. Anything within this range still leaves you with a makeable second attempt.
While this method has a long list of advocates, others believe you should try to hole every putt including very long ones.
Get to know the greens: Your best weapon on long putts is familiarity. If you play the same course or a couple of different ones frequently, make mental notes about the greens during each round. Any time a putt breaks opposite to the direction you expect, study the contours as you walk off the green. More than likely, you'll spot something – a slope coming off the edge of a bunker, or a small but significant hump or ripple – that influenced the putt. File the info for future use.