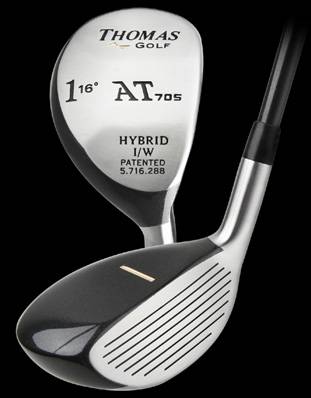 Simply put, a hybrid golf club is a cross between a conventional iron and a fairway wood. For many golfers, this combination is an improvement on both of those clubs. 
A relatively new invention, hybrids have exploded in popularity since the year 2000. Originally designed for play from thick rough or fairway bunkers, hybrid golf clubs boomed when golfers realized they could be used in place of traditional long irons, which are notoriously difficult to hit. 
These days, nearly every golfer – including the top pros – carries at least one hybrid club. Peruse the tips below to learn why hybrids should be in your bag (if they're not already), and how to get the most from these innovative weapons.