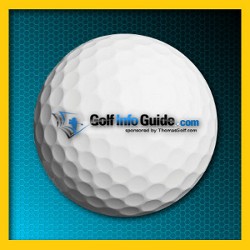 Our Golf Ball Reviews, Fitting Guide is a great starting point for matching your game with the perfect ball. The key phrase being "starting point."
To begin with, you've got three golf ball reviews categories to choose from (Value, Premium and Tour). Each of the dozen or so major manufacturers offers at least one Value model, and most offer multiple options in the Premium category. About half of these companies produce Tour models, with several offerings from each manufacturer.
In other words, there are almost too many choices.
Of course, too much of a good thing is still a good thing, and that's where our tests, comparison, and reviews come in. We take individual golf ball models and give you the important technical info, such as cover material, construction, dimple pattern and any new or innovative features. Then we analyze the ball for feel and distance, plus control on approach shots and in the short game. Finally, we offer a bottom-line assessment of the ball's performance.
While there's no substitute for personally testing a golf ball on the course, these reviews should help you sort through the clutter and narrow down your options. Happy hunting!