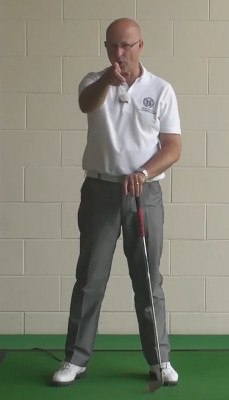 Senior Golf Tips: Don't let age slow you down. These tips are designed to help senior golfers overcome physical limitations and hit the ball as well as ever.
The old axiom "no pain, no gain" doesn't really apply to golf. On the course, pain is the enemy of performance.
Unfortunately, senior golfers often must play through a bit of discomfort while engaged in their favorite pastime. Muscles get sore, joints ache, the back tenses up… Who says golf isn't an athletic endeavor?
Advancing years can also sap one's strength and flexibility. Distance and accuracy inevitably suffer. But that doesn't mean you can't play great golf as you get older. The world is full of seniors who shoot their age on a regular basis, win club championships or compete professionally beyond age 65.
The first key to aging gracefully as a golfer is resolving to stay as fit and flexible as possible while accepting your limitations as the "new normal." Work with the body you've got, not the one you had. That means making concessions when necessary and adjusting your fundamentals, swing and equipment accordingly.
Maybe it's a minor tweak in your posture to accommodate an aching lower back, or a simple change in foot position to help your hips turn more easily through the ball. Perhaps you need to let the lead arm bend a little to make a longer swing, or aim a bit left to account for the fade that's replaced your natural draw.
As long as you can play pain-free and get the ball from the tee to the hole, there's no reason you can't enjoy golf as much as any limber-backed kid. After all, that's why they call golf "the game of a lifetime."
The following tips will help you defeat the aging process, or at least play it to a stalemate.