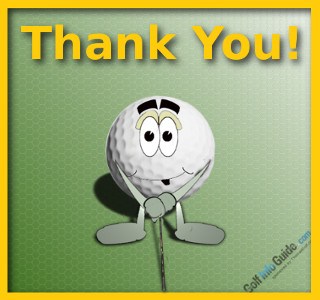 I just wanted to say your golf tips along with my new driver and 7 wood have really improved my game. Thanks and keep up the good work!
Mark S
I have a long putter any chance of some putting tips for this type of putter?
Graham P
A little something for my good lookin Golfing protégé.
Ted
Thanks for such valuable tips. Let the golden tips coming
mkf
I really like the golf tips from this young man . can you tell me more about him? Thanks
Patrick
Thanks for your valuable tips. I certainly look forward for them
Alford
Good video!
Greg B
Thanks very useful
Rafael T
Any tips on putting please??
Dennis G
THANKS FOR THE VALUABLE TIPS . NOW I NEED A GOOD TIP ON HITTING THE 3 WOOD AND THE 5 WOOD. THANKS.
Alford J
Thanks for the information, I appreciate it!
James E
Keep all these golf pro tips coming they are great thanks
Lem
I wanted to write again to tell you how great I think your golf tips are. I really appreciate them.
Keep up the good work and thank's again.
Jim S
Thanks for this. I have tried for a long time to do what this pro tip suggests without any real success.
This is why I am seriously considering changing to all hybrid irons.
Terry R
I have to tell you HOW MUCH I enjoy your golf tips and the young man giving them is very good also explaining each move to make…Great Stuff…
Patrick L
That was a great tip! Thanks!
It fully explained balance and power besides accuracy as a result if one swings that way!!
Petter P
I really enjoy getting these videos. Thanks for sending.
Joe K
Thank you maybe I am a little too old to learn all of this (90) but I STILL KEEP TRYING!!!!
CMoore
Hi….I have enjoyed your tips for some time now and purchased a putter from you guys which I am really liking very much.
Tim Martin
Hi: I have been playing golf for over fifty years and your golf tips are some of the best I have ever seen.. Concise and to the point without being too tecnical…Please keep them coming…. Thanks
Patrick L
Thanks for the tips!
Paul S
Wow. Thanks for the tips!! A great service.
John R
I've been srutenizing your swing and I agree with our Brit instructor. Your small muscles are playing too much of a role in your golf swing. Please concentrate on your large muscles.
John C
love the golf lesson videos from golf info guide.com , i'm saving money so I can finish putting my Thomas golf set together! thank's for everything. tom
Thank You,
Tom K
Just love the site, thank's for all the help!
Tom K