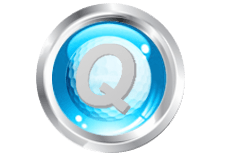 You're Correct!


Raise your hand if this scenario sounds familiar:

---
You finish off another round of golf with an unsatisfying score. Yet you feel as though you played pretty well. Reflecting on the day, you realize that half your strokes over par came on just a handful of holes. Maybe they happened early or late in the round, or perhaps they were spread across the scorecard. You exit the 19th hole muttering, "Why cant I play well for all 18 holes?"
Why, indeed?
Honestly, theres no reason you cant. But it wont happen by accident or sheer force of will. Like everything else in this crazy game, hole to hole consistency requires planning and focus.
Start by practicing at least once between rounds. If you play every weekend, find time to hit the range and practice green on a weekday. If youre on a two-rounds-per-month schedule, practice on your off weekend. This will keep your swing, stroke and touch honed, and youll avoid that havent-swung-a-club-in-months feeling.
On days when you play, eat a nourishing meal ahead of time and pack some healthy snacks. Dont forget to hydrate as you play, either. The idea is to keep your energy level and strength steady all day.
Always schedule a warm-up session before each round. You might need 30 minutes, you might need an hour – just make sure you get your golf muscles limber, and devote at least a few minutes to putting. Having a feel for the greens is key to a good start.
Some players like to set target scores for each segment of a round – every three or six holes, for example. Others find this adds pressure. Your best bet is to apply a "process vs. outcome" approach to each and every shot. This helps take the focus off your score and puts your attention on preparation and execution.
One youre into the round, maintaining a consistent demeanor is paramount. If you make a double bogey, dont dwell on it. Analyze your mistakes, file them away and attack the next hole. Likewise, dont get too pumped up about a birdie or par. Enjoy the moment, take a deep breath, and resolve to repeat the feat with sound strategy.
As you near rounds end, your good eating habits will pay off. So will your process vs. outcome mindset. Whether youre delighted or disgusted with your score, continue focusing on factors you can control – strategy, alignment, tempo and so on. Dont look ahead. Anticipating trouble or opportunity on an upcoming hole just distracts you from the task at hand.
The better you get at the physical side of golf, the more important your mind becomes. Our cadre of teaching pros are tuned in to this delicate psychology – weve got a whole section on the games mental side. Heres a brief sampling of the tips on offer:
How to Break Out of Your Comfort Zone, Part I
How to Break Out of Your Comfort Zone, Part II
Find the On-Course Mood that Works for You
How to Stay Positive on the Course
Sorry Try Again! - See Explanation Below
Its one of sports most insipid clichés: Its not how you start, but how you finish. Then why do the strokes on the first three holes count exactly the same as those on the last three? Sure, it feels great to walk off 18 after a par or birdie. But it feels better if youve just wrapped up a solid score.
Sorry Try Again! - See Explanation Below
Nobody can do this. Not Jack Nicklaus. Not Tiger Woods. Nobody. Concentrate your heart out in the moments just before each shot. Devise a sound strategy, execute your pre-shot routine and swing away. Note the result, then relax. Chat with a playing partner. Admire the scenery. Then amp up your focus when its time to hit again.
Sorry Try Again! - See Explanation Below
This is fine, as long as you really dont care how you play. Assuming you do, go ahead and act like it. That doesnt mean you should shut yourself off from your companions or throw clubs after lousy shots. But doing anything well requires passion. You can treat golf as "just a game" and still apply yourself to the fullest.