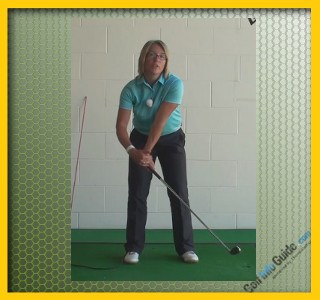 Experiencing a fat or thin connection when playing chip shots is primarily due to using your wrist incorrectly during the swing movement.
---
As you swing the club towards the ball if you start to use your wrist incorrectly and make a flicking action towards the ball with the club head, the result will be that the club head either strikes the ground before the ball and produces a fat shot, or the club head skims just above the ground and then catches the ball on the upswing, connecting towards the top of the ball, producing a thin shot. This flicking action from the wrist is a result of golfers 'trying' to help get the ball into the air.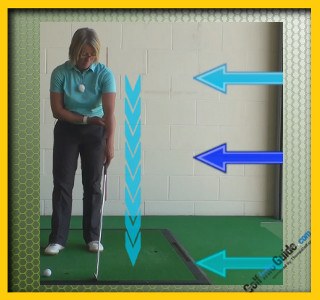 However, golfers do not get the ball into the air. Golfers swing a golf club and it is by presenting the club correctly to the ball that the ball flies into the air. To improve your chipping action, take the flicking movement out of your wrist. Imagine a straight line from your left shoulder (for right handed golfers) to your left hand and then to the club head. These three points should remain in a straight line throughout the chipping action. Swing the club head away from the ball and keep the left shoulder, left hand and club head all in a straight line and then swing back towards the ball and through it, again keeping the left shoulder, left hand and club head all in a straight line. Hold your finish position and keeping those three points again – left shoulder, left hand and club head, they should still all be in a straight line.
If you find this difficult, hold an alignment pole behind your left arm so that it forms an extension to your golf club. Take up your address position for the chip – feet slightly narrower, left foot slightly back of your right, ball in the middle of your feet and your weight slightly on your foot. Allow the alignment pole to touch your left ribs and maintain this contact as you swing backwards and forwards with the club.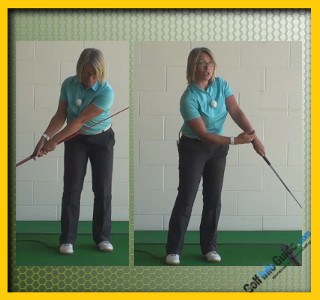 Using the pole in this way will force you to keep your left shoulder, left hand and club head in a straight line and teach you how to maintain that relationship throughout the movement. Your wrists will be unable to flick as the pole touching your left ribs physically makes this impossible.
---
You can actually hit shots when holding the pole as well so this will really encourage you to learn the correct movement very quickly. Now you are making the correct action during the chipping movement, work on hearing the club just brush over the grass and then hit your shots, listening for this brushing noise. This will encourage the club head to connect low on the golf ball and allow the loft of the club to force the ball into the air and give you a chipping action that produces a much more consistent connection and improved results.