On March 9, 2014, Patrick Reed literally announced his presence as one of golf's top five players.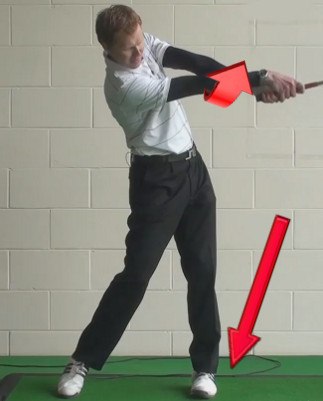 ---
The 23-year-old, having just won the WGC-Cadillac Championship—his third win in an eight-month span—confidently proclaimed, "I truly believe that I am a top-five player in the world." If his play hadn't already raised eyebrows, the comment certainly did.
Technically, Reed's impressive victory over a star-studded field moved him to No. 20 in the Official World Golf Ranking. But as of mid-March, no one ahead of him was playing any better. Consider:
Reed picked up his first win at the 2013 Wyndham Championship by beating fellow phenom Jordan Spieth in a playoff.
Win No. 2 came at the 2014 Humana Challenge in Palm Springs, where three consecutive rounds of 63 staked Reed to a two-shot triumph.
Reed outlasted a world-class field to win the WGC-Cadillac, battling nerves and a toughened-up Doral Blue Monster course as others faltered around him.
Indeed, Reed has created quite a stir since joining the PGA Tour out of Augusta State University. Let's briefly analyze his unusual golf swing.
Reed's signature: Left foot moves noticeably after impact.
Who else does it: No one, at least not to the same degree as Reed.
What it looks like: In slow motion, Reed looks relatively orthodox as the clubhead approaches the ball. Then something odd happens. As he passes through the impact zone, Reed's left foot lifts and slides back, away from the target line, settling several inches from its original position. The move is most pronounced with the driver; Reed's left foot stays in place on shorter swings, though his toes rise and pivot around his heel.
Why it works for Reed: He's certainly not the only pro who succeeds despite an idiosyncrasy that defies all swing tenets. (See: Nicklaus, Jack; Sorenstam, Annika; Montgomerie, Colin, et al.) Like the others, Reed overcomes his "flaw" with a combination of talent and compensatory technique.
First, the talent: Reed is powerfully built at 6', 200 pounds; leverage is definitely his friend. He uses his sturdy hips to lead the downswing and generate a massive amount of clubhead lag. Even when his left hip and foot spin out, Reed's core and upper body strength allow him to stay down through the shot – and therein lies the technique that saves him.
How it can work for you: Frankly, it probably can't. Many golfers pull the left foot back on the follow-through. However, the move is entirely different from Reed's.
If you have trouble keeping the left leg stable, finishing with your feet realigned and your body facing the target, poor balance and/or weight shift is the likely culprit. As you complete the swing, does your weight favor your left foot (as it should), or your right?
If you said right, you've got a reverse pivot – one of golf's most common maladies and a leading cause of slicing. Here's a simple tip to help you beat this debilitating ailment:
If you pull out with the left foot but manage to finish with your weight on that side, you've got a different issue – you're spinning up and out with the hips. Without Reed's upper body strength and the technique to compensate, you probably miss lots of shots to the right because your hands and the club are too far behind your lower body.
Proper hip rotation on the downswing is critical to hitting solid, long, on-target shots. Try this tip to improve your lower body action:
Is Patrick Reed one of the world's five best golfers? Maybe, maybe not. But by winning with a swing fault that would derail most players, he's proving to be a mighty gifted youngster.