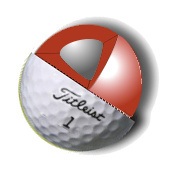 © TITLEIST Golf
Titleist is one of golf's most revered brands. The company's golf balls have been the favorite of tour pros and top amateurs for decades, and set the industry standard for playability.
While the company is associated with highly skilled golfers, Titleist makes a wide range of balls suitable for every handicap. Here's a brief look at Titleist's current offerings, and who should play which ball: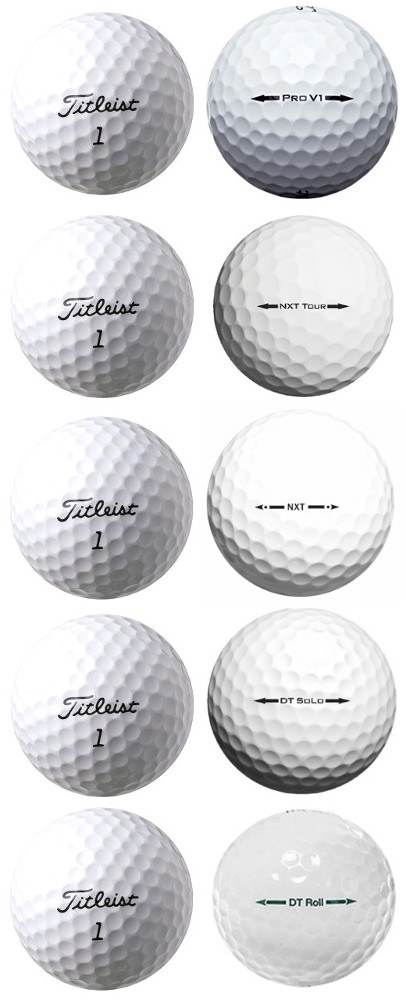 © TITLEIST Golf
Pro V1 and Pro V1X: These are Titleist's top-of-the-line (tour-level) models. They produce a great deal of spin on iron shots and around the green. The Pro V1 and Pro V1X are best for low-handicap golfers (0-7).
NXT Tour: This ball is slightly longer off the driver and spins less than the tour models, but offers plenty of stopping power for golfers with handicaps of 8-18.
NXT: Offering more distance and less spin, the NXT is a solid choice for golfers who need a little extra yardage off the tee and don't mind sacrificing a bit of greenside control.
DT SoLo: Also engineered with distance in mind, this ball is similar to the NXT but priced lower.
DT Carry/DT Roll: The first ball is designed to fly higher and farther through the air, while the second flies lower and hits the ground running. These balls are made for those with slower swing speeds.
Yardage seekers might also try Titleist's NXT Extreme, HP3 Distance or Tour Distance models.
For more information on Thomas Golf Accessories: