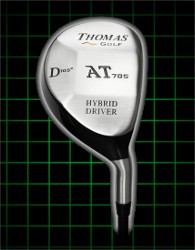 Hybrid 230cc Mini-Drivers (Ladies: Right Handed) Switch Hand
Hybrid-like design delivers superior control and playability
This Mini-Driver's level crown with patented aiming indicator ensures your shots fly directly to your target with power
Easier to hit from fairway due to its smaller 230cc head & shorter shaft. Free Custom Club Fitting
Patented shot alignment guide and flat crown ensure consistent, on-target aim and accuracy
$238

On Sale
Thomas Golf Hybrid 230cc Mini-Drivers (Ladies: Right Handed)





Golfers everywhere have discovered the game-improving benefits of hybrid clubs. Yet many players struggle to get maximum distance and accuracy from today's drivers.

Thomas Golf developed the AT 705 Hybrid Driver to be as easy to hit as your favorite hybrid, without sacrificing distance off the tee. Known as a "Mini Driver", it has the design characteristics of a hybrid, and marks a bold step forward in equipment technology and playability.

Unmatched Accuracy

Thomas Golf's patented alignment guide makes it easy to aim the clubface precisely at your target on each and every shot.
The club's level crown creates a wider effective hitting area for excellent forgiveness on off-center hits, so your misses finish closer to the target.
The AT 705 Hybrid Driver is equipped with a shorter shaft than conventional drivers, greatly aiding control and reducing the margin of your mis-hits. Graphite-shafted models feature a standard length of 43.5" (vs. 45.25" for most drivers); steel shafts are 42.5" (vs. 44.5" for other steel-shafted drivers).

Exceptional Distance

With a lower center of gravity (COG) than conventional drivers, the AT 705 delivers higher ball flight for extra carry distance off the tee.
The flat crown eliminates the energy-absorbing flex of traditional, dome-shaped drivers. That means more energy is transferred directly from your swing to the clubface and into the ball, resulting in longer drives.
For golfers with slower swing speeds, the club's loft of 10.5° increases launch angle and spin rate to keep the ball airborne and maximize distance.

Easier to Hit from the Fairway

Unless you're a pro, today's 460cc drivers are nearly impossible to hit from the fairway. The head of the AT 705 Hybrid Driver measures just 230cc – half the size of the largest models – which makes a big difference when setting up to hit a ball off the ground.

What's more, the shorter shaft promotes a compact, in-control swing, while the AT 705 Hybrid Driver's wide sole – like that of a fairway wood – helps you sweep the ball from a good lie. The club's low COG and 10.5° loft will send shots airborne with no special swing adjustments.

Precision Sweet-Spot Alignment

Like all Thomas Golf drivers, fairway woods and hybrids, the AT 705 Hybrid Driver features advanced top-plane technology. The level crown lowers the COG to directly align the sweet spot of the club with the sweet spot of the ball at setup – greatly boosting your chances of hitting it flush, generating maximum distance and optimum spin.

The Science of Correct Aim

Did you know that more than 85% of golfers suffer from chronic alignment and ball position issues? And that poor aim can actually cause – and conceal – long-term swing problems? It's true.

When a golfer repeatedly aligns left or right of the intended target, the body compensates by pushing or pulling the ball back on line. This exaggerated swing path becomes ingrained without the player ever realizing he's lining up improperly. Many times, he goes through a series of futile swing changes when all he really needs is correct alignment.

The culprit? The curvature of the traditional driver's clubface and crown, which create visual confusion and interfere with the golfer's ability to align the club to the target.

Thomas Golf's level top plane and patented alignment indicator are designed to eliminate this issue and get you set up correctly on every single shot. You'll begin aiming the club properly and, just as importantly, setting the feet, hips and shoulders square to your target line – the key to hitting long, accurate drives.

The Thomas Golf AT 705 Hybrid Driver delivers incredible distance, accuracy, forgiveness, trajectory, sound and feel. It takes driver playability to a whole new level.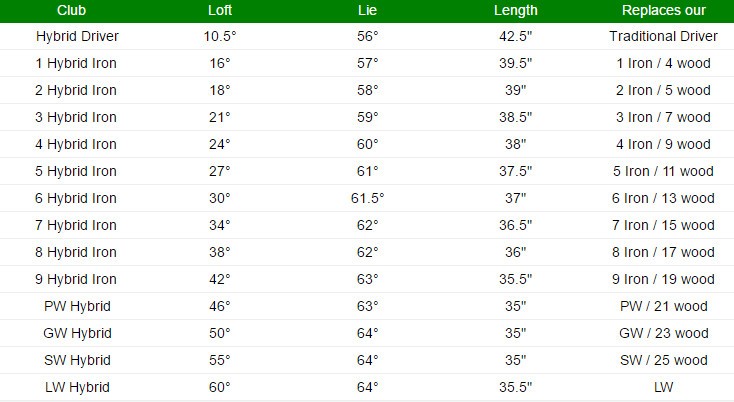 This table provides detailed information about the shafts and grips you may choose from when you build your custom clubs by clicking the "Buy" button above.
SHAFTS


Ladies Champagne Graphite Shafts
THOMAS Frequency & Flex Matched tour-grade Ladies shafts made of premium super high modulus graphite fibers provide a light weight of 77 grams for increased swing speed, while maintaining a low torque of 4.8° to reduce head twisting and lagging at impact, resulting in increased shot accuracy. THOMAS shafts are seamless and have been specifically designed to match and optimize the performance of THOMAS heads for alignment accuracy and ball flight. Specialized Low Kick-Point to assist in achieving higher shot trajectory, while maintaining optimum shot control. Each shaft undergoes extensive testing including Bend Stressing and Frequency Calibration ensuring integrity and consistency from shaft to shaft.
---
---
GRIPS


TG-Pro Grips (Small, Standard, Mid-sized)
This newly engineered compound provides the optimum balance of comfort, control, traction and shock absorption.
Distinctive gold-filled hand placement guide for consistent gripping and accurate club alignment will contribute to greater shot accuracy.
Specially designed multi-tread patterns provide exceptional traction and surface feel in each section of the grip.
---
---


TG-Pro Grips (Oversized)
This newly engineered compound provides the optimum balance of comfort, control, traction and shock absorption.
Paint-filled hand placement reference markers for consistent gripping and accurate club alignment to aid in shot accuracy.
Specially designed tread pattern provides exceptional traction and surface feel.
For additional shaft questions Click Here to be Custom Fitted by a professional club builder.


Test results by an independent research study at the University of Central Florida
Players did not have any previous experience with Thomas Golf clubs, and were not informed as to the purpose of the club's design.
Handicap breakdown: Low = scratch-5 Mid = 6-12 High = 13+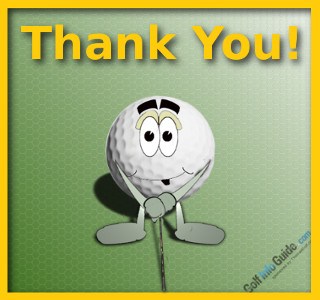 Just wanted to let you know I received my Thomas hybrid driver and Thomas hybrids pw through 6 and couldn't be happier. I still haven't been able to see any imperfection in the clubs even though I ordered them with minor cosmetic flaws. I've only cracked 50 (9 holes)a couple times this year but earlier today I shot a 45 using my new hybrids. Love the hybrid driver. I averaged 190 yds off the tee which is good for my as a 68 year old and was able to hit it from the fairway too. Will probably pick up a SW later on this year. Thanks, Joe B.
Thank You,
Joe B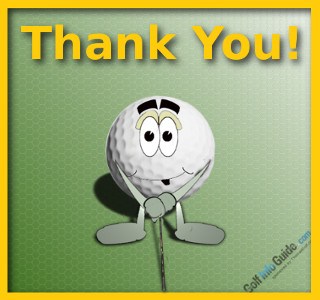 Hi I think your site is great, since I located it I have learnt so much which in turn has helped my golf.
I am in my 70s and have only been playing for about 5 years so all your info has been great. I have just purchased your Hybrid Driver and it has helped me so much I am now slowly eliminating my slicing of the ball.
It is a shame I live in New Zealand as the cost of getting your clubs to me are high, but I will be purchasing more at a future date. Once again many thanks and please keep on with the tuition.
Peter H NZ