Golf Club Shaft Flex, Too Flexible A Shaft In My Golf Driver Will Effect What?
(Video)
- by Pete Styles
---
Equipment plays an important role in the game of golf.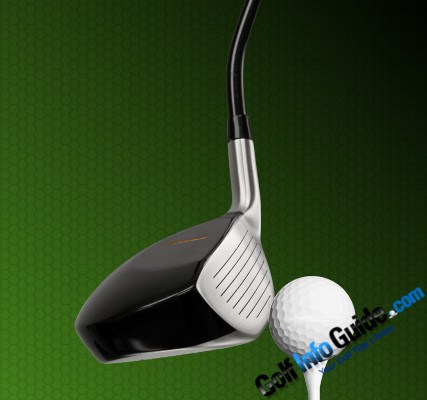 Some golfers go too far with the importance of equipment – thinking it will be able to solve all the problems they have on the course – but that doesn't mean you can ignore your gear completely. You do need to have the right clubs in your bag in order to live up to your potential as a golfer.
In this article, we are going to talk about the importance of having the right shaft in your driver. Specifically, we are going to discuss the issue of shaft flex, and how using a shaft which is too flexible can be problematic. Of course, going in the other direction – using a shaft which is too stiff – can be a problem as well, but that is a topic for another article. Here, we are going to talk about how you can tell if your driver shaft is too soft, and what you may be able to gain by making a switch.
Before we get started, we do want to point out that it is not necessary to use the highest-priced gear on the market in order to find success. Sure, there are plenty of great clubs available at the top end of the market, but that kind of gear is not a prerequisite to make pars and birdies. There are plenty of good shots to be had when playing less-expensive clubs, as long as you know how to use those clubs properly. When buying equipment, spend an amount of money which fits into your budget, and focus more on finding a good fit than buying only the top name brands.
All of the content below is based on a right-handed golfer. If you happen to play left-handed, please take a moment to reverse the directions as necessary.
Spotting Trouble

One of the most valuable skills you can develop as a golfer is the ability to determine when something is wrong in your game. Of course, you'll see that some of your shots are missing their target, but that happens to all golfers from time to time. You need to be able to see through the randomness of what happens on the course in order to spot patterns that indicate the need for change. This is something that you will get better at as you gain experience, but simply paying close attention to your ball flights and distances will go a long way toward helping you spot problems.
As it relates to the topic at hand in this article – using a shaft which is too flexible in your driver – what should you watch for? Check out the tips below.
Wild shot pattern. The first indication that your driver shaft is too soft is likely going to be a wild shot pattern from the tee. It's perfectly normal, and inevitable, to hit a poor drive from time to time. But if your shots are varying wildly from one swing to the next, there is a good chance that your driver shaft is too flexible. The issue here is that you will be flexing the club shaft too much, and the club head will approach the ball inconsistently as a result. You might come through with an open club face on one swing, only to find that the face is closed on the next – despite the fact that there was very little variance in your technique. When you have the right driver shaft, you'll see a healthy amount of flex in the downswing – not too little, and not too much. With a shaft that is too flexible for the dynamics of your swing, this equation gets thrown out of whack and you wind up flexing the club far too much. You lose control of the club head as a result of so much flex, and it is anyone's guess as to where the ball is going to end up. Even if your golf swing is not perfect, your shot pattern shouldn't be all over the place. Most amateur golfers, even those with a high handicap, hit the ball in such a way that produces a fairly predictable pattern. The slice is a perfect example of this concept. Sure, a player with a slice is not happy with his or her performance off the tee, but there isn't much surprise after each swing. The ball curves to the right, over and over again, because of flawed swing mechanics. A consistent miss tends to indicate a problem with the swing – completely unpredictable misses tend to indicate the use of a club shaft which is too soft.
Ball flight too high. There is a right way and a wrong way to produce high tee shots. It can be a great thing to hit your drives high into the sky, but only if you get the right kind of ball flight to promote a long shot. Unfortunately, the kinds of high drives you will be hitting when your shaft is too flexible for your swing are not going to be productive. These high drives are going to be the result of a steep angle of attack and a high spin rate. With so much flex in the shaft, you'll probably come down into the ball steeper than you should, and there is going to be quite a bit of backspin placed on the ball at impact. That backspin will force your shot to quickly climb high into the sky, and it will then fall down well short of your distance potential. This is called a 'ballooning' trajectory, and it is not desirable. What you would rather see is a ball that launches on a relatively flat trajectory and continues to climb gradually as it flies. That's the type of shot that is going to allow you to blast the ball well down the fairway – but it's virtually impossible to achieve that shot when your driver shaft is too flexible. If you notice that your drives seem to be ballooning up into the air, you should check on the flex of your driver shaft as soon as possible.
Loose feeling through impact. Sometimes, you don't even need to see the ball flight to know something is wrong with your swing (or your equipment). As you are hitting some drives on the range, think about how the club feels when it moves through the hitting area. Does it feel stable and solid, or is it loose and out of control? As you might suspect, you want the club to feel solid at the moment of impact, as this is a good sign that your shaft is behaving properly. When the club feels 'wobbly' through the ball, there is a problem. Even if some of your shots still come off okay, you'll want to have your equipment analyzed to make sure it is holding up its end of the bargain.
Don't go on playing too long with a driver shaft that is not stiff enough for the needs of your swing. Not only are you going to experience less-than-ideal results when you use the wrong driver shaft, you could wind up doing damage to your swing in the long run. Basically, if you keep using this ill-fitting club, you may wind up adjusting your swing to accommodate the club – rather than finding a club that works for your swing. Those subtle changes that you make your technique along the way could add up to major trouble, as they will affect both your driver swings and the rest of your swings you make with other clubs. Seek out the right equipment for you as soon as possible to avoid this outcome.
How to Find the Right Shaft

For the purposes of this section, we are going to assume that you have decided to look for a new shaft for your driver. Once you have made that determination, what is the next step? There are countless shafts available on the market today, and you may not have the technical knowledge to know how to sort out one from the next. Rather than simply taking a guess, the best course of action is likely to seek out assistance from a local golf facility.
Most golf facilities today have club fitting services on site. This often includes the use of a launch monitor, which is a piece of technology that can analyze your swing with tremendous accuracy. Through the use of a launch monitor, along with the help of a professional, you can gain valuable insights into the details of your swing. Those insights, among other things, will help you select the right shaft for your driver. The great thing about this process is the only thing you really need to do is swing the club. By working with a local club fitting pro, you can utilize their experience and expertise to find the right club shaft without any trouble.
If you decide to go through a club fitting process with a local pro to find a new shaft for your driver, keep the following tips in mind.
Don't overswing! This is a big mistake that is made by many amateur golfers when they get a chance to hit balls in front of a launch monitor. Wanting to put up the biggest numbers possible, the player will swing as hard as he or she can – even if that swing doesn't look much like the swing that player would use on the course. This is, obviously, a mistake. The whole point of the club fitting is to figure out which shaft you should use in your driver on the course – nobody is going to be impressed if you squeeze out a couple of extra miles per hour on the launch monitor by swinging harder than normal. Stay within yourself, make comfortable swings, and collect data which is actually going to lead to a useful conclusion.
Relax. Along with the temptation to swing hard, you may also feel a few nerves associated with hitting shots in front of a club pro. If you haven't worked with a golf pro before on your game, you might be self-conscious, thinking that the pro will be judging you based on your golf skills. This is not going to be the case. An experienced golf pro has seen it all – from excellent amateur players to complete beginners, and everything in between. You don't need to worry about what the pro is thinking about your game, because he or she is just doing their job for the day. Relax, enjoy the process, and learn as much as possible.
Address other issues. In addition to finding the right driver shaft, you should be able to use this club fitting session to gain other important pieces of information regarding your game. Are your irons working as they should? Do you need to make changes with any of your other shafts? A club fitting session which works through your entire bag will likely take less than an hour, and you can pick up an incredible amount of valuable information along the way. Speak to the staff at your local golf facility about what they offer and how much they charge for the service.
Getting help from a qualified professional is the smart way to go about finding the right shaft for your driver. Sure, you could just order one that you think will work and hope for the best, but you'll need to get lucky in order for that to work out successfully. Take luck out of the equation by using solid data as the foundation for the choice you make.
Adjusting to Your New Club

Once you have purchased a new driver shaft and it has been installed in your club head, you'll be ready to head out to the driving range to put it to the test. Unfortunately, this first trip to the range might not go quite as you had expected. Even if the shaft is a perfect fit for your swing, there is still sure to be a transition period where you'll need to iron some things out before getting on track.
Here's the thing – we talked earlier about how your swing will gradually adapt to the shaft you are using, even if it is too flexible for your game. That has almost certainly happened in your swing at some point along the way, so you are going to have to undo those adjustments to get to a good place with your driver swing. It's not impossible, but it may take some time. The following tips should help you adjust to this new driver setup as quickly as possible.
Hit plenty of shots. Okay – so this is a no brainer. When you have your new shaft in place and you are ready to practice, be sure to hit plenty of range balls with this new driver. There is nothing like experience when it comes to developing a trust and feel for a new stick. There are going to be some good shots early in your practice process, and there are going to be some poor shots, as well. Don't worry too much about the bad ones – just keep working and pay attention to what you are doing right when the ball does leave the club face properly. As each shot goes by, you should gain more and more confidence in your ability to hit long and straight drives with this club.
Get out on the course. Hitting shots on the driving range is one thing but hitting shots out on the course is really where you are going to gain the biggest confidence boost. When you see the ball split the fairway on a narrow par four, you will fill with pride and realize that you are holding a club capable of getting the job done. Now, with that said, you still can't expect outstanding results right from the start. Instead, what you should expect are ups and downs. So, do your best to try out your driver on the course during rounds that aren't important to you from a score perspective. In other words, if you have a big tournament coming up at your club, now would not be the time to experiment with a new shaft. Wait until you will have some time to play non-competitive rounds where you can work out the kinks and build trust in this new driver.
Watch for patterns. It is important to pay attention to the details when you are breaking in a new club. The ball flight that you produce with this new shaft is almost certainly going to be different from the one you were generating with your old club. That's a good thing, but you still need to make an adjustment in order to plan for that new ball flight. For instance, if you have been used to a high fade but are now hitting a lower draw, you'll need to recalibrate the way you aim your tee shots in order to find the fairway. Take note of how your shots are behaving when they leave your driver and alter your on-course approach accordingly.
Nothing comes quickly in this game, so you don't want to get your hopes up for immediate results when changing out the shaft in your driver. You may hit some good shots right away, but there will probably be some poor ones in there, as well. As long as you are patient enough to see this process through, the end result should be some of the best tee shots of your life.
Final Thoughts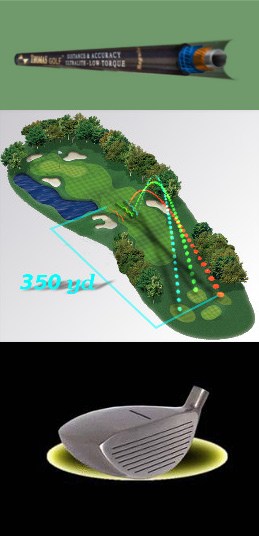 As we wind down this article, we would like to make a few final points that are related to the topic of driver shafts.
Pay attention to weight. Most golfers think first and foremost about the stiffness of the shaft when they are making their selection, but the overall weight of the shaft matters as well. If you use a shaft which is too heavy for your capabilities, you will lose swing speed and you'll probably have trouble getting the ball up off the ground properly. Of course, if you choose to go through a club fitting process, the pro you work with will be very much familiar with the importance of shaft weight.
It's not all about distance. As you select your new driver shaft, remember that accuracy off the tee is just as important – or more important – than distance. It's great to launch long drives down the fairway, but those drives are really only useful if you know where they are going. The driver shaft you wind up selecting should be one that has characteristics which allow you to control the ball nicely, while also moving it far enough down the fairway to setup comfortable approach shots. By finding a blend of accuracy and distance, you can ultimately get the best possible production out of the club.
Is it the club head? If you work through a club fitting process and determine that your driver shaft is actually a pretty good fit for your swing, it may be that the club head is not well-suited for your swing. Yet another benefit of a club fitting session is that the pro should have a variety of clubs available for you to try, meaning you could experiment with different club heads to see if there is one which offers you better performance without needing to change your swing.
Playing golf with a driver shaft that is too flexible for your swing is going to make this game harder than it needs to be. Your shots from the tee will likely be all over the map, and they may fly far too high – and with too much spin – to achieve much in the way of distance. Take the time and effort to track down the right shaft for your game and it's likely your performance will take a step forward. Good luck!
This is a really interesting question; if your shaft in your driver is too flexible, what effect is that going to have on the golf ball? Now, there's a lot of debate around this answer because there's the scientific answer and there's the real life answer. So the scientific answer tested by the robots molder the club fitters and the club testers; which suggest if the shaft is too flexible, the ball will spin too much, fly too high, and should go left. Now you might think 'that doesn't sound like the real world to me' so lets understand why there's a difference. If a golf club comes to the top and as it changes direction, it loads up, it bends this way, then as it comes down it unloads; and actually as a golf club comes towards impact, the bend profile of the shaft would look more like that; it would be bending forwards.
The reason for that also is that there's a central gravity right in the middle of the head. And when it's swung very quickly, that club head is trying to line up with the center of the shaft, so the center of the shaft, the club head is trying to get in line. This club's coming down 100-110 miles an hour that club is trying to get in line; that bends the shaft that way which has the effect of pitching the face up and left, more loft, more height, more down the left hand side.
So if a golf club – golfer or a robot should I say uses a very light flight shaft, swings very quickly, the club head is in this position it impact too high, too left. Now, real world answers when we are actually using a golfer to test this, a lot of golfers, they almost sense that feeling. They sense they've lost control of the club head. They'll talk about feeling like the swing in a hose pipe around their head. And as they come down to impact, they make a subconscious adjustment trying to fight the club face and they hold it open. And I would suggest 70, 80, 90% of the golfers with too soft to flex shaft, probably miss the ball down the right hand side.
They would open the face up, they wouldn't commit with the hands but open the face up and the ball would glide off down the right hand side. And then there's [Inaudible] [0:02:10]too soft the shaft is I need something stiffer. The reality is too stiff definitely makes it go low and right so too soft would normally make you go high left, perfect in the middle, too stiff low and right; but the difference is golfers will adjust for what they feel. So I think the best thing to do is try out some different shafts, try out too soft, try out perfect, try out too stiff; and then you will be able to get a feeling of what worked, but also you'll be able to see the ball flight dynamics of what works. Get yourself on the launch monitor with a decent PJ club fitter, and you will be able to see the right shaft for your game.