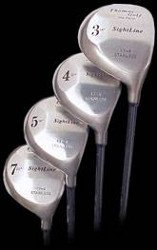 Happy 4th.
I got my club in yesterday and went to the club driving range and hit two big buckets of ball and love it.I took my 5 iron and 7 iron out of my bag. I live closed to Myrtle Beach and the guys are always going down there to have clubs made. We compare my club with some they had made and no B.S. THE QUALITY WAS NO COMPARSION. AND THE COST WAS $10.00 to $20.00 more.My club was like compare a earth worm to a rattlesnake.
I will be getting a driver, and then a hybrid to replace my 3 wood.
I J.P. WAS NOT PAID A PENNY TO SAY ANYTHING AND STRICKLY DID IT ON MY OWN.
J.P