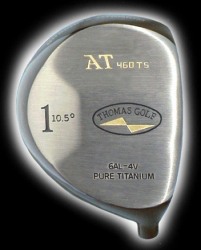 I bought your AT 460 TS driver two weeks and have never hit a more accurate or longer drive. I buy a new driver every season and nothing has compared. I play to an 8 handicap. I have gained at least 20 yards on my drives and am rarely missing a fairway. Yesterday I played a course with a 126 slope and broke par by one shot. I have already ordered and received a duplicate driver for my winter play in
Florida. I also now bought and received the 3-wood. I am anxious to give
that a try Friday. Blows my mind!
---

Thank You,
Michael B