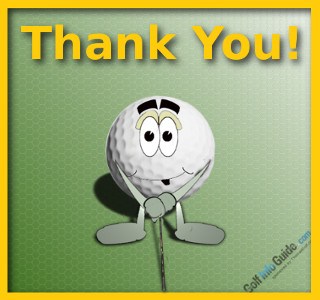 Thank you for the continuing provision of Thomas golf tips. I have been receiving this service since buying a Thomas AT60U putter several years ago, and rate the information as some of the best in the business.It is clear, concise and easy to convert into practice but above all works!.
This weeks tip includes advice about dealing with the dreaded 'shanking' and I wanted to share my thoughts on this subject.From my own experience in watching others suffer the S malady… most who hit an iron 'violently' to the right are actually not 'shanking' at all but 'toeing out' by lifting up and coming out of the shot. The bulk of average golfers who do this all tend to call it a 'shank'. I expressed this opinion two years ago to Sky Golf after Darren Clarke had done exactly as I described…..the Sky pro panel including commentator on the player all thought he had 'shanked'.Subsequent examination of the recording plus questioning DC established that indeed he had 'come out of the shot' and not shanked. Whilst hozel 'shanking' does indeed occur…I think it is rare and it is perhaps more important that players establish just what the fault is…..ie via the pro.
Meanwhile, my acquisition of a Thomas 'long' save my golf by helping to resolve a severe dose of the 'yips'.
I had previously had many years of 'cat 1 putting' and once the yipping got into the stroke it quickly affected the rest of my game. I mention this not only to praise the putter but also to express my disgust at the golf authorities proposals to ban all 'body secured' swings- putting or otherwise. I know it is not the first time that the subject has been examined but the particular views of certain players (that club stability should be unsupported by the body during the swing on the basis of 'purity') I think is 'sour grape' rubbish.l Whether aided by the body or not one still has to swing the club and 'do the business'.If the proposal was reasonable it would beg the question as to why the original golf balls were replaced with the current modern materials or wooden 'woods' replaced with various metals.Long before Scott moved to the longer putter I expressed the view that if and when he did he would start winning the bigger golf tournaments. I think the success for golfers using longer clubs has produced simple jealousy in those sticking with 'standard' equipment.
Keep the golf info coming….
Many thanks
Bob P
UK