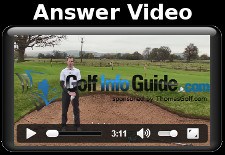 You're Correct!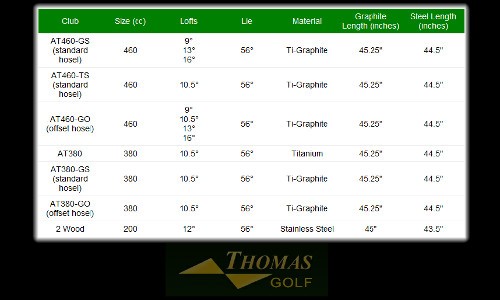 Custom fitting is a huge aspect of golf because it can be the difference between hitting and missing greens which equates to birdies, pars and bogeys. Driver fitting is just as important due to the variety of shaft weights, flexes and kick points as well as the varying degrees of loft and face angle on the head set up.
---
Lengthening the shaft is a general rule of driving the ball longer. With improved club head technology, players are looking to get longer drivers in the hope of increasing club head speed and furthering distance. For example, the average driver length is 45 inches but players who compete on the long drive competitions have drivers which are approximately 50 inches which was reduced from 55 inches in 2005.
A good tee shot will set up the rest of your hole to make the difference between hitting the green in regulation or missing and leading to bogeys or worse. Having no confidence off the tee will reverberate badly throughout the rest of your round as you then start to question your iron shots and guard against the bad shots you are hitting from the tee.
A good driver fitting can not only be the difference between hitting and missing fairways but can also play a role in gaining more distance from the tee. If you current driver isnt suited to you then perhaps a more suitable driver will play to your strengths and help control your weakness whilst it may lead to a better ball flight and increased roll upon landing the shot.
Ladies and Gentlemens drivers are very different because although they have the same heads, the shafts have assorted lengths, weight and various flex to encourage the fastest swing speed.
Tour pros used to have shorter than standard shafts to help them maintain control of the club head at impact so that their technique could generate the power and accuracy without the club squandering any directional control.
You should get your driver fitted and experiment with different lengths and make ups to see which driver best suits your swing and distance requirements.
Sorry Try Again! - See Explanation Below
A player competing in a long drive competition should be looking at having the maximum length of 50 inches on to their shaft but otherwise players should use the shaft that doesnt sacrifice distance but does keep the ball in play.
Sorry Try Again! - See Explanation Below
The driver length will have no bearing on your skill level. A driver will only tend to differ in shaft flex and loft in order to gain the most accurate results. For example, a beginner who swings slowly will be more suited to a regular flex than a player with a fast, accomplished swing who will be best suited to a stiffer shaft.
Sorry Try Again! - See Explanation Below
The length of the driver does not vary due to the club head size but the head sizes and shapes do vary depending on the manufacturer of the type of spin rate a player may be looking for.