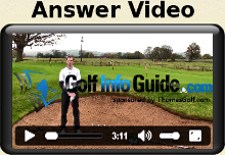 You're Correct!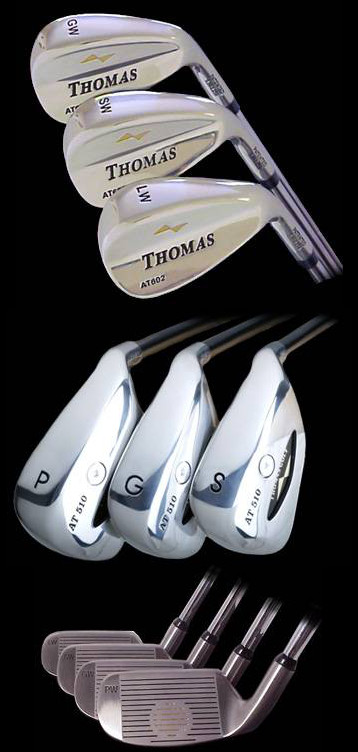 Golf courses are nowadays being designed tougher with trickier, greater sloped, and quicker greens, along with penal bunkers, rough and deep hollows, making getting the ball up and down in less shots more challenging.
---
This is why having a few options in the wedge department of your golf bag will give you more opportunity to get the ball close to the hole. When you look how many times you use the shorter clubs in your bags, it can equate to more than 70% of the shots you play out on the golf course.
By carrying at least three wedges you should have enough tools in the bag to play any shot faced out on the golf course. Wedges come in a variety of lofts from 45 to 64 degrees. So which wedges should you carry? There should be a consistent gap in distance from your 9 Iron through to the highest lofted wedge in your bag. Most players will carry a combination of:
PW (46), 52, 58
PW (46), 54, 60
PW (46), 52, 56, 60
Carrying three wedges is an ideal choice as it fits nicely with carrying 14 clubs in the bag. Some players carry four wedges but they will have to replace a long iron to accommodate the extra wedge.
Sorry Try Again! - See Explanation Below
Carrying four wedges may suit some players but the dilemma is deciding which other clubs in the bag will have to be replaced in order not to exceed the maximum 14 clubs. You are best booking in to see a club fitter for advice on which set make up will suit your game.
Sorry Try Again! - See Explanation Below
By ditching wedges and replacing them with extra woods, you are making the game difficult when it comes to those shots from under 100 yards and around the greens. You need a blend through the bag to suit your game so no area of the game will be compromised.
Sorry Try Again! - See Explanation Below
Many golfers carry just the Pitch Wedge and Sand Wedge from their set of irons. By adding a higher lofted wedge of 58 or 60 degrees will give you an advantage on those shots that are required to be hit high and stopped quickly out on the course.