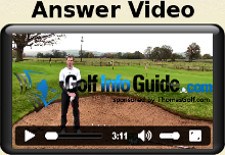 You're Correct!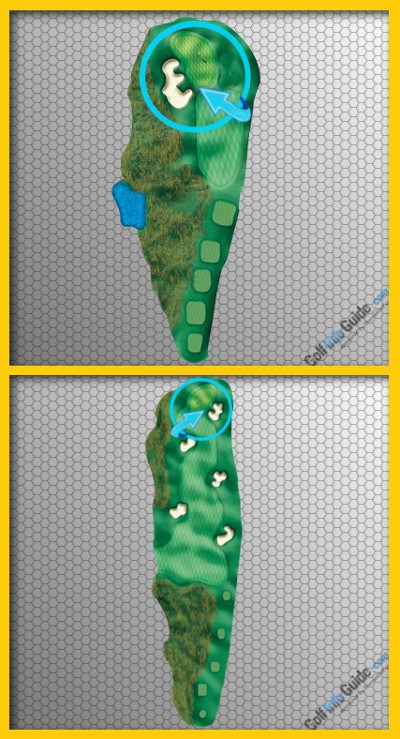 Redan holes can be found across the world and are all copied from a singular Scottish design.

---

Redans see a green which is wider than it is deep and which angles diagonally away from a player from right to left. The Redan green also slopes from front to back away from the golfer and is usually guarded by a deep bunker positioned in the front left portion of the green.

The design was first introduced at North Berwick in Scotland and was named by a returning Crimean War army officer who said the 15th hole on the West Links resembled a Redan (fortress) hed encountered in Sebastopol during the campaign.

They have been introduced across the world and present a formidable challenge to golfers of all abilities. A Redan is also normally raised above the level of the teeing ground meaning the bottom of the pin cannot usually be seen. Although predominantly found on par 3 holes, they can appear at the end of any length of hole.

Playing a Redan correctly can be tricky as a precise approach shot is usually required. Golfers need to first ensure there is no danger beyond the hole or green as this will be the bailout area for a bad shot. When hitting into a Redan green a shot that lands short and short left should be eliminated as playing from a bunker next to a Redan green can be extremely difficult. If the bunker is missed, the chip shot would also have to be hit high without the player being able to see the bottom of the hole. Shots into a Redan green should always be high and full, ensuring the ball misses the bunker and gets up onto the putting surface. Attacking the flag aggressively should be attempted unless the flag sits directly atop the bunker. This is a sucker pin and could cause a high score.
Redan holes are steeped in history and difficulty but can be mastered by good course management and high floating approach shots.

Sorry Try Again! - See Explanation Below
There are lots of different ways to play a Redan hole although running the ball low along the ground is not recommended. This is because the green is raised and running a ball up to the hole is difficult to accomplish consistently. It is easier to fly the ball through the air.

Sorry Try Again! - See Explanation Below
Dont let ego get in the way of a good score. Redan holes are difficult and can be very long at times. Take the club which will get you up to the pin if not beyond, there are no pictures on a scorecard.

Sorry Try Again! - See Explanation Below
Redan greens are normally raised up and run away from a player. The back of the green usually has a run off area which will allow golfers to hit a chip back up the hill towards the hole.