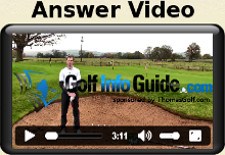 You're Correct!




When it comes to deciding whether to carry fairway woods or golf hybrids it will be solely down to the individual and which club head design fits their game best. You see some people carrying just fairway woods, some just hybrids and some players have a mix between the two.
---
As a uniform recommendation, higher handicap golfers out there can benefit from using higher lofted fairway woods such as 7, 9, and 11 woods as they tend to launch the ball higher and are a touch easier to hit. Mid-handicap players could benefit from using a mix of hybrids and fairway woods, depending on their power and swing speed. Most ladies on the LPGA Tour carry a 3 and 5 fairway wood and then carry a couple of hybrids which replace their 3, 4 and even 5 iron. Players who have a lot of speed and power are able to launch and spin the ball sufficiently to be able to flight their long irons well. This speed and power is why you dont see many Tour Pros carrying 5 or 7 woods as they would be too high launching and too high spinning.
When deciding which combination of fairway woods and hybrids to carry in your bag it is highly recommended to visit a club fitter to find which clubs are most efficient to your game and swing and to also achieve the correct distance gapping between clubs.
Sorry Try Again! - See Explanation Below
Carrying only fairway woods and no hybrids might be a good fit for some players but not all. Players with more speed and power will find that the higher lofted fairway woods will launch the ball too high with too much spin. This inefficient high spinning ball flight will be difficult to keep down and the player will also lose distance. Players with slower speed and power will benefit from fairway woods due to their higher launch and spin.
Sorry Try Again! - See Explanation Below
Some players might benefit from carrying only hybrid clubs but most players are best off carrying a mix between hybrids and fairway woods. This mix offers the best of both worlds, with the ease to launch the ball high with the fairway woods and then the hybrids blend the transition to your irons.
Sorry Try Again! - See Explanation Below
If a player decides to not carry fairway woods or hybrids, they are making the game much more difficult from themselves. Fairway woods and hybrids are designed to be more forgiving, launch the ball higher and carry, compared to that of a low lofted iron. Unless youre a strong and powerful player, ditch those long irons and replace them with higher lofted fairway woods and hybrids to make the game much easier and more fun.