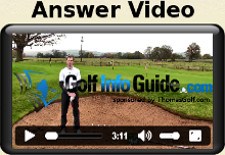 You're Correct!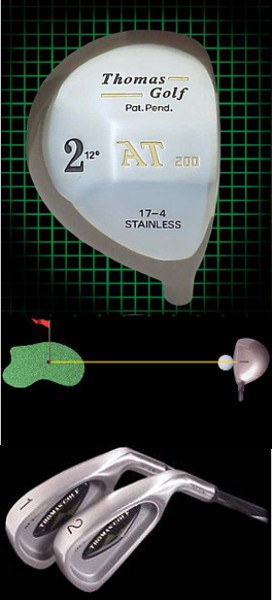 The biggest factor when it comes to selecting whether to carry fairway woods or long irons in your bag is down to the individuals game.
---
Firstly, lets talk a little about the design of fairway woods and how they would benefit your golf game. Fairway woods are designed with a shallow face profile. This shallow profile makes a solid club to ball contact possible from a variety of lies such as from off a low tee peg, from off the fairway and from short to medium length rough. The weighting, centre of gravity (COG), is low and back within the hollow club head. With the weight being low and back in the head makes it easier for us to launch the ball higher and further. Also the COG within the head makes the sweet spot larger, which results in those mis-struck shots still providing a consistent and efficient distance.
With fairway woods there are a variety of lofts to choose from, from as little as 12 degrees up to as much as 30+ degrees. Sometimes fairway woods are numbered 3, 5, 7, and 9. As a general rule a 5 wood is the equivalent of a 2 iron, 7 wood a 3/4 iron and a 9 wood a 5 iron.
Lets now look at the design of long irons compared to the fairway wood and how they will influence your game. Irons are a solid metal design compared to the hollow design of fairway woods, making it impossible to get an irons COG as low and as deep as a fairway wood. This makes long irons more difficult to launch in the air and less forgiving on those mis-struck shots. Fairway woods will be a lot more consistent in providing distance on those off centre strikes and will launch higher and most likely carry further than a long iron. With the balls initial launch being lower with a long iron, it makes playing from the rough more difficult than a fairway wood, usually resulting in the ball launching too low and then the grass snags the ball and it stops a few yards in front of you. You have a lot more chance of digging the ball out of the rough with a high lofted fairway wood.
When it comes to deciding whether to carry long irons or fairway woods, you need to ask yourself the level of your game, how consistent you are and if you can launch the ball in the air. Most golfers would highly benefit from ditching their 3, 4 and 5 irons and replacing them with the likes of 5, 7 and 9 woods. You should see a club fitter to find the correct replacements and gapping between the woods. You should then add a 3 wood to fill the gap between the 5 wood and your driver. Swap out those long irons and you will be impressed with the fairway woods ease of use.
Sorry Try Again! - See Explanation Below
By only carrying long irons and neglecting the choice of adding some fairway woods to your bag you will be making the game a lot more difficult for yourself. The performance of the fairway woods are much more forgiving and easier to launch high than that of a long iron. Even the likes of Tiger Woods and Rory McIlroy carry a 3 and 5 wood in their bags.
Sorry Try Again! - See Explanation Below
Whereas the majority of golfers would benefit by taking all their long irons out of their bag and replacing them with fairway woods, this doesnt included everyone. With fairway woods being easier to hit and launch high, some players do not need this forgiveness. The better player will most likely launch the ball too high with too much spin with the likes of a 7 or 9 wood. Find the right combination of woods and irons to suit your game.
Sorry Try Again! - See Explanation Below
Wouldnt it be great to have the option to carry as many clubs as we liked, giving us a club tailored for every required shot. Unfortunately, we can only carry a maximum of 14 clubs. To carry both long irons and fairway woods, we would have to sacrifice another area of the bag to make room. This sacrifice would be detrimental to our games as we need short irons, wedges and the putter in order to negotiate our way around the course.