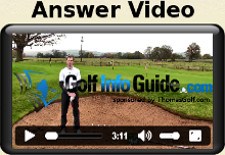 You're Correct!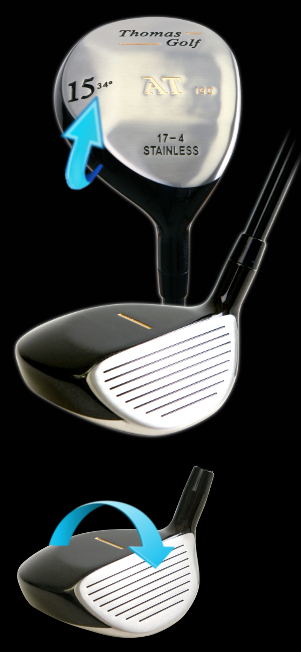 Many people benefit greatly from carrying a few extra fairway woods in their bag. This is due to the fairway woods ease of use from a variety of lies.
---
Fairway woods are also a lot more forgiving on off centre strikes and easier to hit through the air than low lofted irons, especially for players with low club head speeds. More senior and lady golfers would benefit from carrying a few extra woods.
So how much loft can you get on a fairway wood? Most manufacturers make woods up to 23 degrees which are also known as a 7 wood. 23 degrees is the same loft as most 4 irons so carrying a 7 wood would replace your 4 iron.
There are some companies who produce woods in and around 30 degrees of loft. 30 degrees of loft is the equivalent of a 6 iron. Many players would benefit from dropping their egos and carrying a wood with as much loft as this. Many ladies who play on the LPGA and LET carry a 6 iron as the lowest loft iron in their bag. Many of these ladies can hit the ball comfortably over 250 yards off the tee and they still see the benefit of carrying some higher lofted fairway metals.
Sorry Try Again! - See Explanation Below
Fairway woods are available in a variety of lofts from as little as 12 degrees up to in an excess of 30 degrees. This variety in lofts makes it possible to find the perfect gapping in distance between each fairway wood to fill yardages throughout the top end of your bag.
Sorry Try Again! - See Explanation Below
When looking for a high lofted fairway wood, you will find that some club manufacturers only produce fairway woods with up to 19 degrees of loft, which is also known as a 5 wood. Many companys do this as the next option is to have hybrid clubs in your bag to replace long irons. If you would rather have high lofted woods instead of hybrids you will find some club manufacturers produce woods in the region of 30 degrees of loft (13 wood).
Sorry Try Again! - See Explanation Below
Most 3 woods have around 15 degrees of loft as standard. Most club companies produce a variety of lofted fairway woods from as little as 12 degrees and in excess of 30 degrees. Nowadays, most clubs have adjustable settings on the club where the clubs loft can be adjusted both up and down. This adjustability makes for fine tuning of launch, spin and distance.