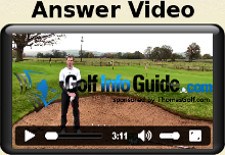 You're Correct!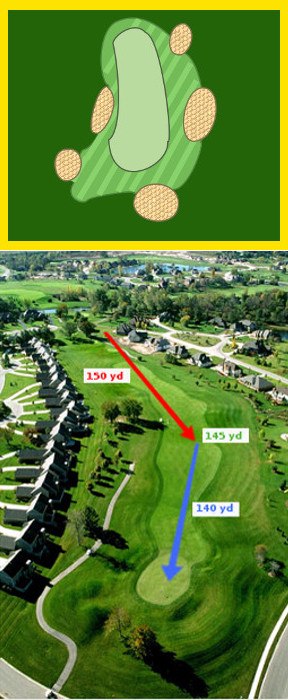 A postage stamp green is a small putting surface found on short par 4s or par 3 holes.
---

There are a number of famous examples such as the 7th hole at Pebble Beach and perhaps the most well known the 8th at Royal Troon, actually called the Postage Stamp.
Postage stamp greens are so small because the length of the hole is usually very short. The putting surface normally also features severe undulations and are defended by bunkers, swales and hollows.

Course designers very rarely feature postage stamp greens on new courses preferring longer holes and larger greens. This modern trend is very disappointing as postage stamp greens and shorter holes are often more characterful and enjoyable for ordinary golfers.

Postage stamp greens are best tackled by trying to hit the center of the putting surface and avoid any danger. Because postage stamp greens are so small, landing a ball in the center will only leave a short distance putt no matter where the pin has been placed. Indeed going for a pin on the edge of a postage stamp can be very dangerous if a bunker is lurking nearby.

Because the approach shot will generally be hit with a high lofted club, the amount of side spin should be reduced. This means players should not try to hit any fancy shots like little fades or draws. They should aim for the middle of the green, set up parallel to the target and let fly!

Good ball striking and understanding how far you hit the ball is important. Postage stamp greens dont usually feature many safe areas around the putting surface to bail out so control over the shot is essential.

---
Postage stamp greens are fun but also dangerous if not respected. Aim for the middle of the green and give yourself the chance of a birdie or easy par.
Sorry Try Again! - See Explanation Below
There are very few postage stamp holes which allow golfers the easy option of running a shot onto the green. They are normally heavily protected by bunkers and hollows and favor a high floated shot which will stop quickly once it lands.
Sorry Try Again! - See Explanation Below
Because of the high lofts used when playing into a postage stamp green its better to try a straight forward shot and not try to shape the ball into the hole.
Sorry Try Again! - See Explanation Below
When playing a postage stamp green, try to land the ball in the center. A ball landing in the center of the green should give a short putt no matter the position of the pin.