---

1. Beginner Golf Putting: How To Putt in Golf, Video
Putting is a massively main part of the golf game, but it's not necessarily the most glamorous part of the game. It's not about hitting the golf ball with all your power as far as you can, but it probably accounts for round 40% of the shots that end up on your scorecard. So, it's a massively underrated part of the golf game by most people.
---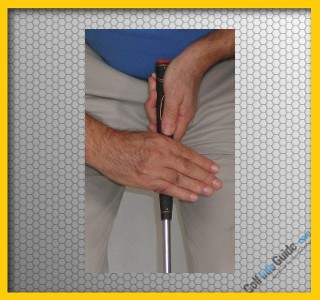 2. Can the Claw or Saw Grip Help Correct My Putting? Video
One of the keys to being a good putter is to make sure that your hands work in unison in taking the club evenly back and evenly through. Without having one hand dominating or controlling more than another. We need to make sure the hands go together as a team because if one of the hands fights and the other hand doesn't we got a bit of a yip stroke, making it very inconsistent. Now if you're really struggling, you're feeling that your hands arguing and fighting with each other, you might consider a cure buy changing your grip. One of the issues might be that you change into a claw (saw) grip, it's fairly unconventional grip and it will feel very strange and very alien at first.
---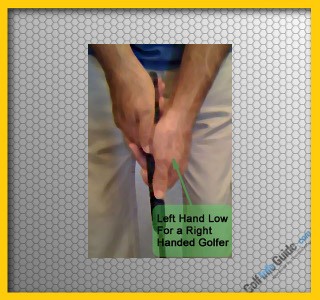 3. How a Cross-Handed Grip Can Improve Your Putting Video
So if you found that you're struggling with your normal putting stroke particularly prone to scooping that left wrist, why don't you have a go in left hand low or cross hand grip? It will feel a bit alien to start with and again it might take you about a week just to consistently putt the ball around the house until it starts to feel anything like comfortable. But if you're prone to scooping that left wrist like me, you might feel more comfortable going cross handed and hopefully that will save you a few shots on the golf course as well.
---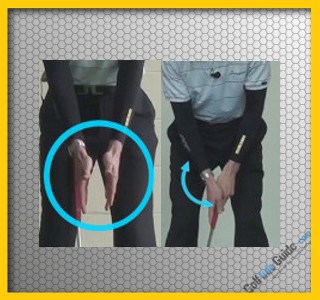 4. Wrist Putting, Should I Use My Wrists When I Putt Video
If you feel that you are a genuinely inconsistent putter, and you miss left, right, long and short, and your wrist are doing too much work in your putting stroke, you need to get rid of that wrist break and that wrist hinge, control it much more with the big muscles of the shoulders and you should be a much more consistent putter.
---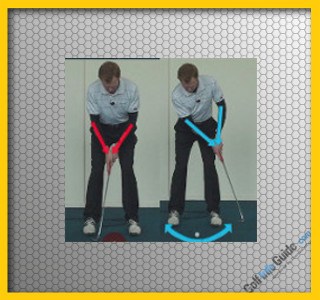 5. Use Arms and Shoulders for Consistent Putting Video
So effectively when you take your address position to putt, you create a triangle here; through your shoulders, down your arms, and we just want to maintain that triangle backwards and forwards in a putting stroke. Anything that we can do to keep that triangle is good. Anything we do to lose the triangle is bad.
---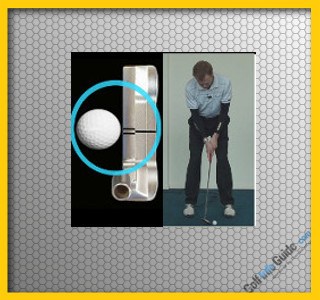 6. Hitting the Sweet Spot is Crucial to Good Putting, Video
As with any golf club, a putter has a sweet spot. It's an area in the center of the club, around about the size of a small coin where the strike will feel its best when you hit from there. It will also roll the straightest and roll the consistent distance that you're use to seeing. Any ball that's hit around that sweet spot, on the outside of the sweet spot, towards the toe, heel, top or the bottom, would start to react a bit differently and feel a bit differently.
---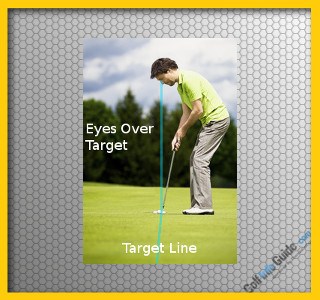 7. Align Eyes Over the Golf Ball to Straighten Out Putts Video
One of the most fundamental parts of making your putting stroke is having your eyes set directly over the top of the ball.
---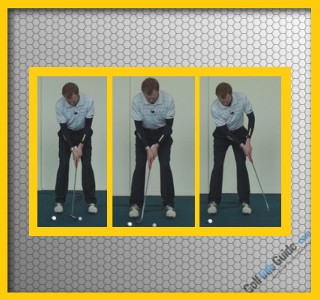 8. Best 5 Tips for Better Putting Video
If you need a little bit of help and assistance in improving your putting, particularly from the long range, here is five superb tips that I am sure will improve your putting game.
---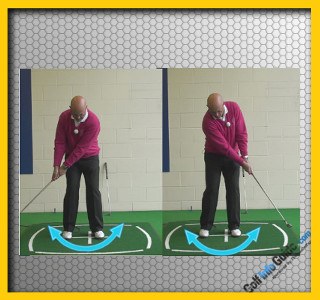 9. Putters Straight Back Straight Through Putting Video
Now, the straight back and straight through method of putting is probably the most commonly seen, and probably the most commonly taught method of how to get the ball into the hole. It works on the principle that if the club comes back in a straight line and goes through in a straight line with a square club face, it has a higher percentage of chance of getting that ball rolling to the hole on a straight line. It's almost taking the croquet theory of just coming straight back and through pushing the ball to the hole.
---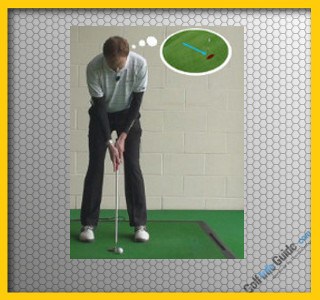 10. What Effect Decelerating Putting Stroke Has On Putts Video
One of the biggest things that we continually see with people's putting is a decelerating stroke, where the club is slowing down as it comes into the ball. If the putter head decelerates its going to cause a couple of different problems. The biggest problem is probably going to be the pace that you hit the putts on, continually leaving the putts short. So you make a decent length back stroke, as you come into the ball, but the club head slows down and it causes the ball to finish short of the hole. That's going to be a problem if you're trying to make this putt.