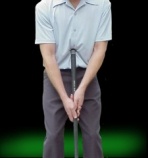 Ernie Els became the latest golfer to win a major championship using an unconventional putter as the so-called "belly putter" propelled the Big Easy to victory at the 2012 Open Championship. Just one month earlier, Webb Simpson claimed the U.S. Open using a similar model.
---
Ironically, Els is among those who believe the belly should be banned on the pro tours, if not for amateurs, because anchoring the club to the body provides a distinct advantage. Still, Els says he's happy to take use the belly putter as long as golf's ruling bodies allow it.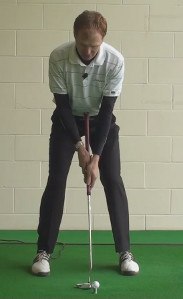 Many other pros have switched to the belly putter in recent years, often with great success. Not to be confused with the long putter, the belly putter is only slightly longer than a standard model – typically 39-43" vs. the usual 33-35" — with the added length used to place the butt end against the body. This is a huge help in making an unwavering, pendulum-like stroke.
If you struggle on the greens, the belly putter could be the answer.
The belly's primary benefit is in preventing the left wrist from breaking down during the stroke. A firm left wrist promotes a square face by keeping the right wrist from flipping the putter head through impact. When the left wrist contorts, pushes and pulls ensue.
Compared with the long putter – which measures 48-52" and requires an entirely different technique – it's easy to switch from conventional putting to the belly style because the grip and stroke are essentially the same. It's the anchor that makes all the difference.
Just ask Els and Simpson.