6 of 7 | < Previous Next >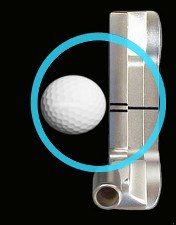 As the putter meets the ball:
---
---
The positions of your arms, shoulders, head and lower-body should be practically identical to their alignment at address.
The hands are slightly ahead of the ball at the instant of contact.
The center of the putter head connects with or very near the center of the ball.