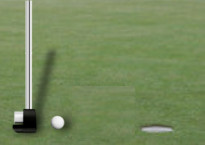 Golf is full of gurus, but few can claim the credibility of Dave Stockton. When the two-time major champion talks putting, people listen.
---
While the core of Stockton's teaching involves feel and intuition, he does stress a few principles on the mechanical side. Chief among them is that you should keep the putter head close to the green throughout the stroke; most golfers employ a stroke that lifts the putter going back, and again going through.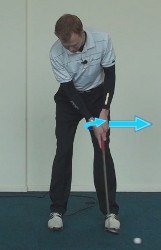 For more information on Thomas Golf Putters:
The key is to keep the back of the left hand moving directly toward the target on the follow-through, instead of making an arc around to the left. Put another way, the back of the hand should be closer to the target than the fingers as you complete the stroke, as opposed to the hands releasing (rolling over) so that the fingers move past the back of the hand.
This method is the key to achieving Stockton's overriding goal: to roll the ball rather than hit it. Try this left-hand technique and see if it works for you. It's certainly done the trick for a lot of great pros.