The dreaded shank happens to everyone including the top professionals in the world. It's often said the hardest shot in golf is the one following a shank. For most, the shank happens unexpectedly as we always expect to hit a perfect shot. So to have a ball seemingly fly sideways into trouble catches us off guard. There have been many people to quit the game of golf because they can't correct the shanks. If only they knew, that the stress and constant worry was a direct result of why they kept shanking, they might still be playing with us. However, aside from stress and tension there are many other reasons why a ball makes contact very close to the hosel including a severe strong or weak grip, inside to outside swing path and standing to close to the ball.
The following tips will help you guard against and correct the most evil shot in golf… THE SHANK.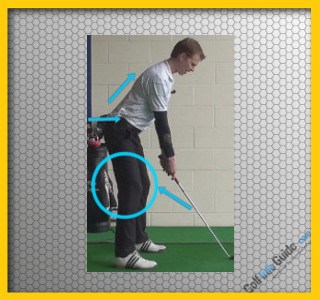 Tip #1 Posture and Ball Position
---
Shanking a golf ball can be a result of poor posture and ball position at your address position. If you stand very upright at address this will ultimately get the ball positioned a little too close to your body creating a steeper angle of attack. If we are hitting a mid to long iron, there's a great chance that the club will make contact with the ball very close to the hosel. However, if we were to create a more athletic position at address it would create a flatter hand position and allow us to get the ball a further away from the body. The end result would be a shallow angle of attack and wider swing arc giving us a better chance to make solid contact.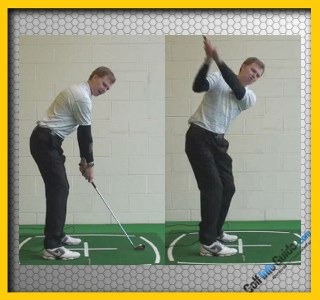 Tip #2 Swing Away From the Target – Be Wide
---
A very common flaw for those that throw in the odd shank or two during a round, is that they stand narrow and swing narrow. Stand narrow is self-explanatory as this person will stand with a much narrower stance than most people, especially with longer clubs. However, swing narrow refers to a breakdown of the arms in the backswing causing a straight up and down action. A narrow swing will result in many different misses, but the shank seems to be on top of the list. To correct this, first we need to widen our stance and stand a little further away from the ball. Next, we need to swing wide on the takeaway. To achieve this the best thought is to keep the left arm (right arm for left handed golfers) as straight as possible in the backswing. A quick check during practice is to stop at hip high and look to see if your arm remains as straight as it was at address. If you find the arms don't form a V at address but rather a U, make sure the elbows point at the corresponding hip so the arms form a V. This will help you swing wider and get in a better backswing position.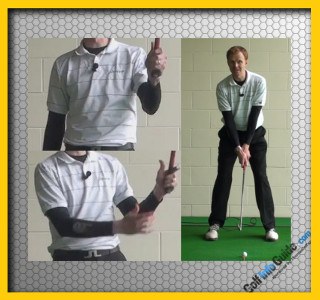 ---
Tension in the golf swing is never a good thing, especially within the hands. When someone starts shanking a golf ball, it's possible they have so much tension in their hands and wrists that they lose feel of the club head. When we have too much tension in our hands due to a high stress situation on the golf course i.e. carry over water, carry over bunker etc. it's common to grip tighter and lose control of where the club face is. Try holding a club tighter than normal. Now try waggling the club. Do your arms, head and body start moving? Now think of hitting a shot that requires feel. If most of our body starts moving, it will be nearly impossible to make proper contact. If you develop the shanks, try being aware enough to loosen your grip so your hands and arms can let the club do its job.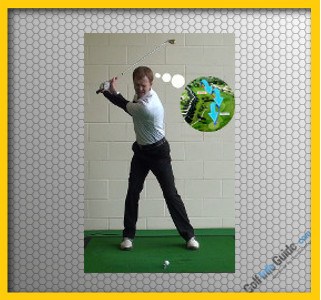 Tip #4 Keep Your Mind on the Task
---
One thing that most professionals do after they hit a poor shot, heaven forbid if they just shanked one, is they have a great habit to forget what just happened. Many recreational golfers are well in tune with what it feels like to hit poor shots and if they suddenly shank one, it stirs up some bad memories of the past. If we have a great pre-shot routine that sees us committing to a process rather than dwelling on previous shots, it will help us create a quiet mind. When you start hitting a string of poor shots in a row, it's important to remind yourself how many great shots you've hit in your life. Slow things down with some deep breathing and have trust in your swing. After all golf is a game and if someone tells you they've never shanked a ball… they're lying.