Who Is He?
---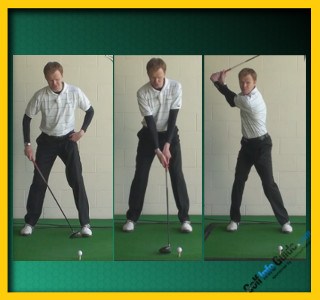 One of the rising stars on the PGA tour, having worked his way up through the mini tours and then more latterly, qualifying school. After this introduction, he clearly feels at home playing golf at the highest level as he has already notched up two tour victories.
What He Does
---
Stallings' super strong upper body allows him to be one of the PGA tour's new breed of power hitters, currently ranking 17th in driver distance, hitting the ball constantly over 300 yards.
Scott Stallings has a very narrow and aggressive lag during his downswing phase. He pulls his hands and arms aggressively down towards the golf ball whilst maintaining an incredible lag action through his left wrist. This results in the golf club becoming increasingly narrow and close to his right side during the downswing and approaching towards impact. Preserving this lag angle and wrist release until the last moment allows Stallings to accelerate the golf club incredibly quickly during the final few feet of his downswing.
What Can You Learn?
---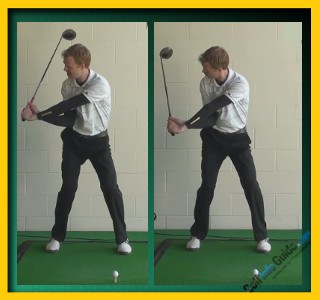 If you feel that, for all of your hard work during your backswing, you are only capable of creating 'powerless effort' and not the most sought after, 'effortless power', it may be the case that you are not creating or maintaining the lag during your downswing phase.
As you make your backswing and bring your lead arm to the horizontal position, try to notice that the golf club should be pointing to the 12 o'clock position as this would create an assertive 90 degree L shaped wrist angle. If you can maintain this L shaped 90 degree wrist angle to the top of your backswing and into your downswing, this should result in a better lag position and less of a casting motion during your downswing. If you can consistently release this lag angle, you will create more club head speed and, in turn, more golf ball distance.
What Should You Avoid?
---
Lagging and then releasing your hands during the latter part of your downswing can result in issues of inconsistency and poor timing. Gaining distance may sometimes feel like a trade off between more power and more accuracy.