Who Is She?
---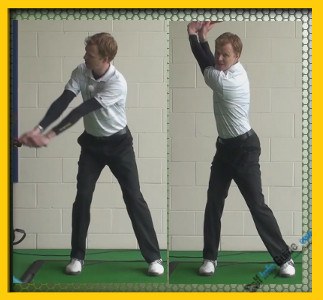 The one time poster girl for the LPGA Tour has not yet fulfilled her undoubted potential to be one of the world's greatest and most recognised sports people, let alone golfers.
Currently with only two wins to her name, she will be hoping that a good run of injury free golf will allow her to take her place at the top of the table of the women's game.
What She Does
---
At 6 feet one inch tall and very flexible, Michelle Wie creates a wider arcing backswing than many men in the game of golf. This results in an incredibly powerful turn to the top of her swing which she unleashes during the downswing to propel her drives over 280 yards.
What Can You Learn?
---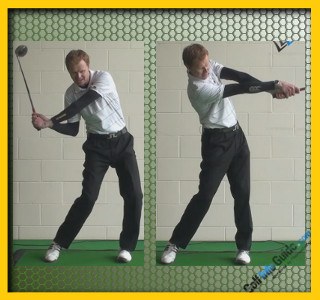 If you are gifted with a similar long, lean and flexible body to Michelle Wie, she could be a great role model for your own golf swing movements. By taking a wide, athletic stance and a tall posture position, you should endeavour to feel that your gloved hand stays as far away from your body during the entirety of your golf swing. By pushing your gloved hand away from your body during the backswing phase, you create width. Maintaining this glove away from your body position at the top of the golf swing should also create a good deal of height and extension during the transitional phase. Similarly in the downswing, extending your glove away from your body down towards the target line would unleash power and accuracy towards your intended target.
What Should You Avoid?
---
During her early years, Michelle Wie suffered with an inconsistency to her game derived from being too flexible. During her teenage years, her body had not matured enough to allow her to swing the golf club with the required level of consistency to compete at the top of the game. A period of over practising also meant that she was prone to recurring injuries and a longer term wrist problem. For any aspiring teenage golfer, these warnings should be heeded, as only time will tell if Michelle Wie's career has been hampered by the injuries that she sustained as a youngster.