Traditional-style golf irons, also called "blades" due to their thin appearance, are usually built from forged steel and feature smaller clubheads than "game-improvement" irons. Blades have certain advantages, but they're not for everyone.
---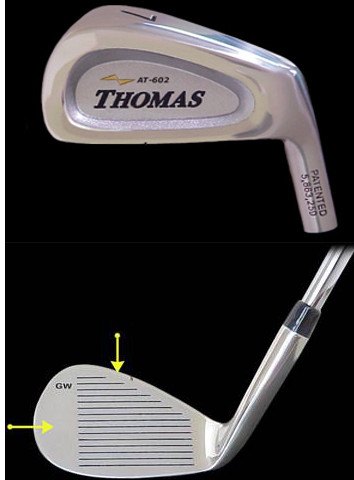 Because of their compact size, blades have a smaller effective hitting area than game-improvement irons; hence, it's harder to make solid contact with a blade, and mishits don't travel as far or straight as those with game-improvement irons.
While that may seem like a big disadvantage, many pros and low-handicap golfers prefer to play with blades. Here's why:
The traditional look, with sleek lines and shiny chrome, is highly appealing. This is more than an aesthetic consideration; being comfortable with your clubs boosts confidence.
When hit solidly, blades provide a distinctive, even invigorating, feel and sound.
Because blades are less forgiving, they let the golfer know when he's missed the sweet spot. This feedback helps identify and diagnose swing flaws.
The design of blades makes shaping shots (intentionally bending the ball left or right while controlling trajectory) easier than with game-improvement irons.
Being an above-average ball-striker is essential to playing with blades successfully. That said, many are now made with game-improvement features, such as perimeter weighting, that make them suitable for handicaps of 15 or higher.
Thomas Golf offers custom-fit, blade-style irons – as well as game-improvement models — at www.thomasgolf.com.