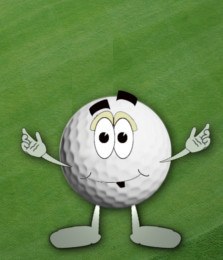 What's the most valuable piece of golf equipment you can carry, not including clubs? Many would argue a yardage measuring device, like a rangefinder or GPS unit.
---
While both technologies have been around for years, they've recently surged in popularity. Choose a random foursome on any course and you're likely to find at least one golfer wielding a rangefinder or GPS.
In short, these gadgets provide precise, accurate yardages to various targets, including flagsticks and hazards. Without them, you're usually forced to estimate your distance from the nearest yardage marker, or painstakingly step off yards – which can prove inaccurate and time-consuming.
The basic difference between rangefinders and GPS units is the means of measuring yardage. With a rangefinder, the golfer views the target through a lense (similar to using binoculars), with yardage appearing on a readout. GPS screens display data based on the golfer's exact location, whether it's a tee box or the woods.
Both devices are legal under USGA rules for rounds being recorded for your handicap, and are allowed in most if not all amateur tournaments, with one exception: devices that factor slope into the yardage are a no-no for any official round.
Which is better, a rangefinder or GPS? Both offer specific advantages, but the choice is really a matter of personal preference. Let's look at basic features and benefits of each device.
Rangefinders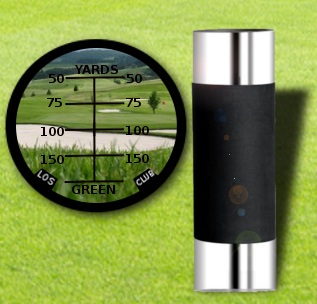 Provide precise distance to the flag's actual location
Can measure yardage to items such as trees, front and back edges of hazards, fences, etc.

Typically accurate to within 2 yards of the target from 300+ yards away; some boast 1-yard accuracy and greater range
Most are compact, lightweight and durable
Used by pro golfers and caddies during practice rounds to record exact distances into tournament yardage books
Pricing: Between $150 – $600 (new)
GPS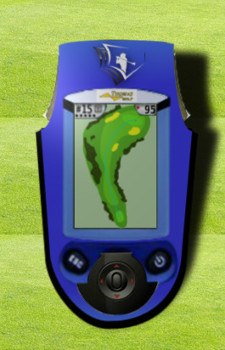 Provide distances to key points on each hole, such as hazards and trees
Distance given to front, back and center of green (not actual pin location)
Sophisticated models display detailed, full-color hole graphics with touch-screen capabilities
Can be used to measure your driving distance from tee to fairway
Most include scorekeeping options
Pricing: Between $150 – $400 (new)
A couple more notes: Some companies now offer hybrid rangefinder/GPS units; if you own a smartphone, there are many apps for converting it into a golf-ready GPS device (at a much lower cost than buying a GPS unit).