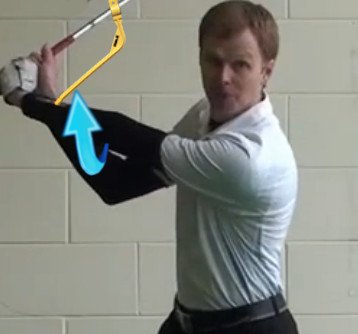 Training aids occupy an odd niche in the golf equipment world. Some players won't go near the things, while others – including plenty of pros – use them religiously.
---
What you need to know is, do they work? In many cases, yes. In others, not so much. It helps to know what to look for when shopping for training aids, which can be easier said than done. Here's a handy checklist to help you sort through the gadgets and gizmos to find one (or more) that's right for your game:
Determine what you need to work on: If you average 280 yards off the tee, you probably don't have much use for a tool that boosts clubhead speed. If you suffer from a chronic slice, the right practice aid might straighten you out. Maybe you've made swing changes on the advice of your pro; ask him to recommend a device that can help you ingrain the new technique.
Look for aids with long track records: Dozens if not hundreds of new training aids hit the market every year. Very few survive more than a season or two. Then there are the old standbys, those that have been around seemingly forever – for example, Medicus DualHinge clubs, the Speed Stik and the Putting Arc. In a category with so many fly-by-night products, those with staying power are usually quite effective.
Pay attention to "buzz": Golf media outlets often publish first-person reviews of training aids. Find an outlet or two you trust and dig into their findings. When sorting through new offerings, research which ones have earned a multiple testimonials from tour pros. Sure, companies often pay for endorsements, but if a "critical mass" of pros give a thumbs-up, the product is probably legit. Two recent examples include the Little One and the Tour Striker, both designed to improve ballstriking with the irons.
The simpler, the better: Some training aids are just too complicated. They may have multiple moving parts or require Houdini-like contortions to get into and out of. The best tend to be easy-to-use, with a clearly defined purpose that makes sense intuitively. The simpler ones are usually more durable, too, and less likely to get shoved into the closest after one session.
Ask yourself: Can I accomplish the same thing without a training aid? Some training aids are nothing more than a nicely packaged version of something you could easily make yourself. Fact is, the most basic items can be used as props on the range – a headcover, for example, or your golf bag. Think before you spend.
There's a segment of golfers who eschew training aids for fear of embarrassment. It's true, some of them can make you look (and feel) a little silly. But watch the Golf Channel's On the Range program, which airs weekly in the days before pro tournaments begin, and you'll see lots of famous golfers using various odd contraptions as they prepare for competition. If a training aid can help you improve, who cares what you look like?