Extra Long Par Three Techniques
---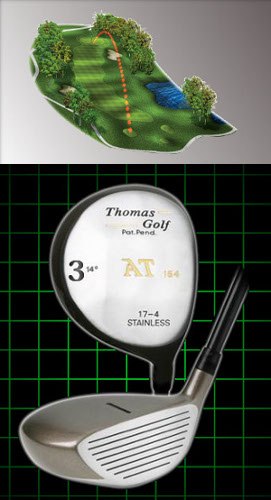 We can understand talking about par three holes that were intimidating due to something like a deep bunker or a water hazard. Here, we are going to be talking about par threes which are difficult for a different reason – they are just plain long. When distance is used as the main defense for a par three, you will again need to think carefully before proceeding with your tee shot.
The first thing you need to think about is whether or not it is realistic to hit the green given the distance at hand. If you are going to need to hit a three wood, or even a driver, to get to the green, you really can't expect to hit the putting surface on more than a rare occasion. Only when you start to get down into hybrid club or long iron territory can you be more optimistic about your ability to hit the green.
For many amateurs, it is smart to think about long par threes as actually having a par of 3.5. You would love to get through the hole with a three, of course, but making a four isn't really much of a problem. Plenty of bogeys are made on long par threes, so you shouldn't feel bad about writing one down on your card.
What that means for your strategy is this – you don't necessarily need to attempt a shot that will allow you to reach the green off the tee. Let's imagine that the par three you are playing is 220 yards long. That is a long par three, and it may require you to take a long club out of your bag. For the purposes of this example, we will say that you need to use a three wood in order to have any chance to reach the putting surface. Should you automatically go with the three wood and give it your best shot? Not necessarily.
Your club selection decision will need to depend in large part on the design of the hole. Are there any worrisome spots up by the green that you want to avoid? Remember, you can't expect to have great control over your ball while hitting such a long club. If there is some long rough or a steep slope to avoid, laying up may be a better bet. You were unlikely to hit the green anyway, so laying up just allows you to have more control over your tee shot. With a shorter club, you can aim for a spot that you think will give you the best possible chance to get up and down for par. Even if you don't get up and down, a four should be a safe bet, meaning you can complete this long hole and move on without much damage to your overall round.