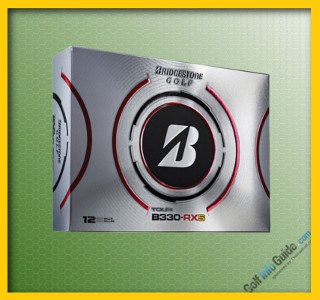 © Bridgestone Golf
Bridgestone B330-RXS: Real Tour Performance for Amateur Golfers
---
Ball tested: Bridgestone B330-RXS
Category: Tour
Specs: Construction – Three-piece; Cover – Urethane; Core – Gradational compression; Dimples / Pattern – 330 "dual" dimples in seamless pattern
Compression: Mid
Price as tested (new): $44.99 per dozen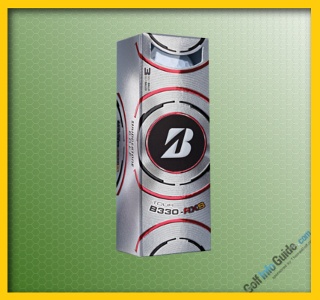 © Bridgestone Golf
Ball notes: On the heels of its rousing success with the B330-RX golf ball, introduced in 2008, Bridgestone launched a companion model in 2010. Simply put, the B330-RXS offers similar performance to the original in a softer, higher-spin package. (Hence, the S in RXS.) Both balls are aimed at amateurs with swing speeds of less than 105 mph but a hankering for the feel and greenside control of standard "tour" models.
The RXS was as well-received as its forerunner and delighted golfers who found the regular RX a tad too firm. The major structural difference between the balls is the RXS's slightly thinner cover. For 2013, Bridgestone reformulated the RXS mantle to decrease spin by just a smidgen. The goal: Improved accuracy from tee and fairway, without loss of feel or control.
Sound and feel: One swing and its pretty clear – the B330-RXS is softer than its sibling. In fact, it rivals the Titleist ProV1 and Wilson FG Tour in the feel department. "Tour" ball aficionados will applaud this models muted sound and pillowy feel from driver to putter.
Off the tee: The RXS is generally considered shorter than the RX, though some golfers report better distance with the RXS. If there was a gap before, its probably been erased by the newest RXS version. At any rate, this ball is plenty long. It appears to launch at a slightly higher angle than the RX and is definitely more prone to curving – a good thing for players who like to hit fades and draws.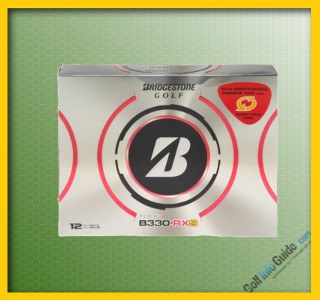 © Bridgestone Golf
From the fairway / rough: The differences become more obvious on approach shots. Where the RX tends to bounce and sometimes roll after landing, the RXS shows more of a hit-and-stick action. The golfer with a versatile wedge game should have a field day with the RXS. Its quite responsive on half and three-quarter shots.
Around the green: Its critical to know what your golf ball is capable of on chips, pitches and bunker shots. Will it check up pronto, or take a hop and roll out? The RXS fosters an assured feeling in the short game, where well-struck shots react predictably. Again, its unquestionably softer and spinnier than the B330-RX, and perhaps better suited to those with advanced skills
Bottom line: Bridgestones B330-RXS delivers genuine tour-level performance – soft feel, workability, greenside spin – along with more distance than most amateurs can squeeze from balls played by actual pros. The price point may be a little high, but there's no denying this models winning qualities.

Golf Ball Videos:
- Compression Video

- Spin Video

- Dimples Video

- Golf Ball Brands Video

- Titleist Video

- Understanding Spin Video
Value/Recreational/Distance – Designed for mid- to high-handicap golfers with swing speeds below 90 mph; typically feature two-piece construction and firm covers; promote greater distance over high spin rates. Examples: Pinnacle Gold, Slazenger RAW Distance
Premium – Designed for low- to mid-handicap golfers with swing speeds of 90-99 mph; typically feature multi-layer construction and medium-soft covers; happy medium between Value/Recreational and Tour categories for distance and spin qualities. Examples: Titleist NXT Tour, Callaway HEX Diablo
Tour/Advanced/Performance – Designed for low-handicap and professional golfers with swing speeds in excess of 100 mph; typically feature multi-layer construction and soft covers; promote greater spin rates and enhanced feel over distance. Examples: Titleist ProV1, Bridgestone Tour B330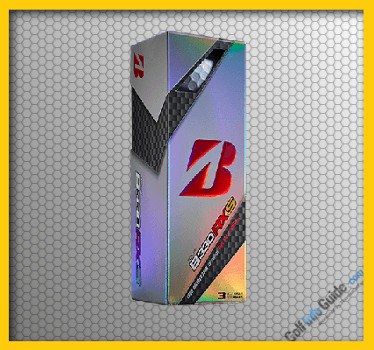 © Bridgestone Golf
Bridgestone Tour B330 RXS 2016 Golf Ball Review
---
The Bridgestone Tour B330 RXS is a high performance golf ball, designed and engineered for players whose swing speed is less than 105 miles per hour. Obviously, the Tour B330 RXS is aimed at providing the players with the maximum amount of Tour distance and in order to achieve that, it incorporates Brdigestone's most advanced technologies. For example, the new Bridgestone Tour B330 RXS comes with a very soft AMATOURCORE which was engineered for maximizing compression for increased distance. Also, the brand new-proprietary coating of the ball, namely the SlipRes cover provides impressive green-side performance, less spin off the driver and increased spin from the rough, all these features working together for further increasing distance.
The patented AMATOURCORE, basically the new "engine" of the Tour B330 RXS is now twenty eight percent softer if compared to the core of a regular tour-golf ball and that translates into reduced spin off the driver and a faster ball speed. Bridgestone built the "engine" using a composite material, in only one layer, which is a technological breakthrough (other companies use 2-3 layers for achieving the same goal) and the end result is more power thanks to the smooth energy transfer. The aforementioned composite material is softer on the inside and increasingly harder to the outer region, being an R&D marvel, to say the least. The brand new SlipRes coating provides the Tour B330 RXS with consistent flight in all weather conditions, together with distance, accuracy and trajectory. The coating comes with one of the highest friction coefficient ratings on the market today, and also, check this out: the coating repairs itself, for longer durability/playability.

Golf Ball Videos:
- Compression Video

- Spin Video

- Dimples Video

- Golf Ball Brands Video

- Titleist Video

- Understanding Spin Video
Value/Recreational/Distance – Designed for mid- to high-handicap golfers with swing speeds below 90 mph; typically feature two-piece construction and firm covers; promote greater distance over high spin rates. Examples: Pinnacle Gold, Slazenger RAW Distance
Premium – Designed for low- to mid-handicap golfers with swing speeds of 90-99 mph; typically feature multi-layer construction and medium-soft covers; happy medium between Value/Recreational and Tour categories for distance and spin qualities. Examples: Titleist NXT Tour, Callaway HEX Diablo
Tour/Advanced/Performance – Designed for low-handicap and professional golfers with swing speeds in excess of 100 mph; typically feature multi-layer construction and soft covers; promote greater spin rates and enhanced feel over distance. Examples: Titleist ProV1, Bridgestone Tour B330