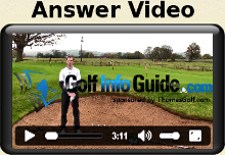 You're Correct!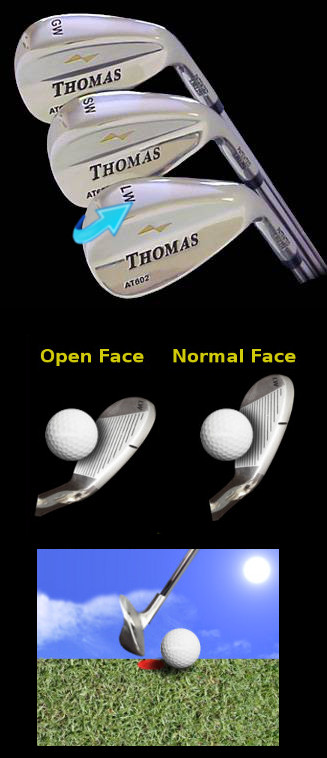 The lob wedge is a high lofted wedge of between 58 and 64 degrees of loft. The lob wedge was designed to assist with shots faced especially on todays modern golf courses.
---
Modern courses are designed to be longer with more obstacles to contend with on and around the greens and slick putting surfaces. This added difficulty of playing shots around the greens lead to the production of the lob wedge. The lob wedge gives us a better chance of hitting the ball higher with more spin to aid with getting the ball close to the flag.
This higher flight with more spin is extremely useful when we are faced with a difficult shot from short range. This could be a chip shot when short sided around the green, a pitch over a bunker, a bunker shot from a deep greenside trap or to hit over an obstacle.
Like the rest of your wedges, you can play a variety of shots by varying the ball, club face and handle positions at set up. The best way to do this is by going to the practise green and learning how to play a variety of high flops and low checkers.
Add a lob wedge to your bag and see how much it comes in handy out on the course and hopefully in lowering your scores.
Sorry Try Again! - See Explanation Below
A person who has tried a lob wedge and disregarded its usefulness has been using the club incorrectly. The lob wedge is designed to hit the ball high and stop the ball quicker on the green. Many people dont like high lofted wedges as they have used the wedge at the wrong time and when unnecessary.
Sorry Try Again! - See Explanation Below
If you look in the bag of a touring professional, you will see a lob wedge in their armoury. This doesnt mean that the lob wedge is only suited to the better player. When faced with a shot which needs to be hit high and landed soft from close range then the lob wedge is extremely useful.
Sorry Try Again! - See Explanation Below
There are many ways in which the lob wedge is useful out on the golf course with hitting over an obstacle such as a tree being one of them. But you will come to realize that the lob wedge comes more into use when you need to hit the ball high and stop the ball quickly on the green.