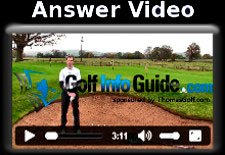 You're Correct!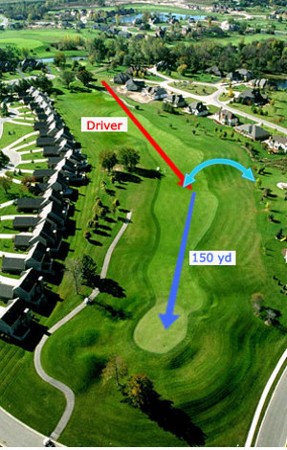 The "hatchet." The "snowman." The "double par." Ugly names for ugly numbers, like 7, 8 and 10, that crop up once or twice in every round and wreck an otherwise pretty scorecard.
---

So-called "blow-up holes" plague the vast majority of golfers. Frustrating and deflating, double and triple bogeys (or worse) are difficult to stomach. And to recover from.
A crucial point about blow-up holes: everyone has them sometimes. Jack Nicklaus once made a 7 on the 12th hole during the Masters. Its a par 3. Tiger Woods and Rory McIlroy have gone off the rails, too. You should expect the occasional rotten hole, forgive yourself when it happens and move on.
In the meantime, remember these three words to avoid blow-ups: observation, discretion and mitigation.
Observation: Every hole presents some sort of trouble – water, bunkers, trees, out-of-bounds, etc. You should never hit a shot without taking stock of the risks, paying special attention to hazards that lie where you tend to miss. For instance, a patch of deep rough that could catch your slice. After locating potential pitfalls, determine what you need to accomplish with this shot. Is your longest drive a must, or will a layup put you in good position for the approach? Is it time to aim at the flag, or will center of the green suffice?
Discretion: Theres nothing in golf more gratifying than the "hero shot" – lofting one over the trees to the green, or carrying the corner of a dogleg. By definition, of course, these are low-percentage plays which youll fail to pull off more often than not. The potential reward of playing aggressively usually requires an effort thats at the limit of – or beyond – your skills. The safe play is almost always the wise one.
Mitigation: In golf, even the best-laid plans go awry sometimes. When you find yourself in the deep woods or stuck near the lip of a bunker, disregard thoughts of making par. Aiming for a tiny gap or trying to blast the ball straight at the pin will likely compound your problems. Locate the safe route to a spot that lets you play the next shot toward the target. Never forget: There is such a thing as a good bogey.
In fact, mitigation can be practiced preemptively. On the tee of an impossibly tough hole, consider playing for bogey right from the start. Set a goal of reaching the green in one shot more than regulation (hitting a par 4 in three shots instead of two), then two-putting for an easy bogey. Youll not only take a big number out of play, youll manage a one-putt par every now then.
Recognize danger, know your limitations and err on the side of caution. Your blow-up holes will shrink faster than you can say, #$&*!
Managing ones game is a huge yet overlooked part of scoring well. The player who excels at it will nearly always beat other golfers of the same skill level. Try these tips to improve your course management:
Mental Approach to Course Management
Between Clubs on the Approach? Heres What to Do
How to Hit More Greens in Regulation
Sorry Try Again! - See Explanation Below
On most courses, you get a maximum of 14 chances to swing the big stick. Its no fun giving up any of those opportunities. Sometimes, though, its in your best interest. On holes where peril lurks near the fairway, gear down to a fairway wood or hybrid and get the ball in play. You can always take an extra driver swing on the range.

Sorry Try Again! - See Explanation Below
Its 200 yards to the flag over water all the way. You want so badly to take dead aim, even though your chances of success are slim to none. Dont do it. Play away from the pin – heck, lay up if you have to. If you absolutely must try the hero shot, drop another ball and go for it after youve hit the one that counts.

Sorry Try Again! - See Explanation Below
Theres nothing wrong with setting high standards or taking a competitive approach to every hole. But sometimes, reality dictates that par is not in the cards. Learn to take your medicine when you get yourself between a rock and a hard place. It may taste lousy going down, but itll make you feel better at days end.