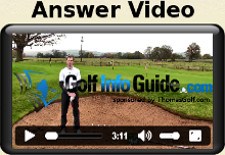 You're Correct!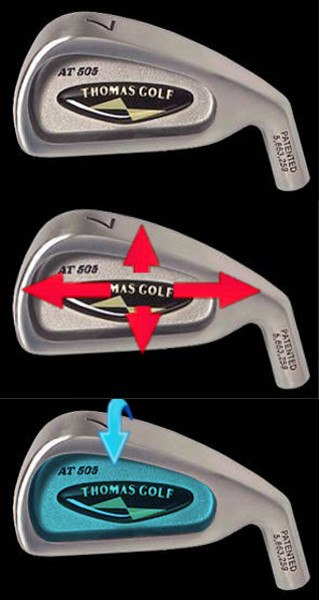 Golf iron design over the years has evolved massively which has seen varying designs and club head sizes incorporating the latest technology to aid a golfers game. Most of the innovation and improvements in design are to aid players who are not very consistent and who also have trouble hitting the ball through the air.
---
With the enhancements in technology, most manufacturers now produce irons which incorporate the use of different metals and plastics compared to irons of yesteryear. These changes of materials are to make the game a little easier and more fun by helping players achieve greater distance and provide more forgiveness on off centre strikes.
With an oversized iron club head, the actual hitting area is a lot larger than a muscle back/bladed design. This increase in size is usually accompanied by a cavity back in the rear of the head, which is also known as perimeter weighting. The cavity back along with the larger club head is designed to provide more distance and also provides a greater energy transfer to the ball on those off centre strikes compared to that of a bladed iron. The weighting in oversized irons is normally lower and deeper in the rear of the club head which helps the ball launch higher and carry further.
If you are new to the game, inconsistent with your strikes and therefore your distances, and also struggle to get the ball airborne, you should be using or at least trying out a set of irons with oversized club heads and a cavity back to aid your iron play and improve your game.
Sorry Try Again! - See Explanation Below
An oversized golf iron is where the club head is slightly larger than standard. This larger club head aids the player on off centre strikes by providing more forgiveness. When it comes to the length of shafts in your golf irons, they are adjusted in order to suit the golfers physique and swing. If you are a tall player or have short arms relative to your height, you may need longer than standard length shafts in your irons.
Sorry Try Again! - See Explanation Below
The term oversized iron is used to describe the size of the club head. Large grips are also known as being oversized. The thickness of golf grips can be adjusted to fit the golfers size of hands by either installing a midsize golf grip or adding extra layers of tape under the grip. Grip size is essential to the correct hand action and comfort when gripping the club.
Sorry Try Again! - See Explanation Below
Golf irons which are oversized have a larger club head. These larger club heads provide a larger club face which provides a generous hitting area. Most oversized irons have a cavity back design, which along with the larger club face provides more forgiveness and more consistency with distance on off centre strikes.