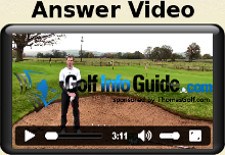 You're Correct!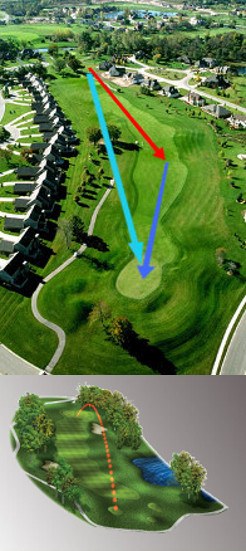 Most new modern courses have been designed to counteract the rise of golf club technology.

This means courses are becoming longer and players need to hit big drives off the tee to stand any chance of making a good score.

However, some of the older (and in many peoples opinion better) courses are shorter, tighter and take more skill to play. These shorter courses often feature narrower fairways and smaller greens to help ensure big hitters cant simply overpower the course. This means golfers need to know how to adjust their game.

The first thing players need to take into account is what clubs they are hitting off the tee. On some shorter courses, hitting a mid-iron from the tee on par 4s and 5s is not uncommon as placement is preferable to power. This strikes some people as unusual because they have become used to hitting the ball hard with the driver off every tee. On some of the shorter courses, the closer you get to the green with a tee shot the tougher the approach becomes because of the small landing areas and tough sloping greens. On these holes it becomes more important to have full shots into the green.

The second thing players need to do is sharpen up their short game. With shorter courses, a players ability to putt, chip, pitch and hit bunker shots comes sharply into focus. With smaller sloping greens, golfers normally chipping onto massive flat putting surfaces suddenly find they need a whole new level of touch to cope. If you are going to a shorter course, practice not only your approach shots but also the short game.

Adapting to a shorter course requires good course management and a sharper short game to succeed.

Sorry Try Again! - See Explanation Below
Probably one of the finest examples of course management on a shorter course was Tiger Woods at Royal Liverpool in the 2006 British Open. Woods hit stingers with his 2 iron all week on what was a slightly shorter and much drier course than many US based players normally contend with. Woods romped to victory and is an example everyone can follow.

Sorry Try Again! - See Explanation Below
Many shorter courses need to defend themselves and having quick sloping greens can be that defense. Its amazing to see how the very best players in the world struggle on shorter courses with tricky greens. If you want to succeed on shorter courses, adapt your game and practice putting from 15 feet and under.

Sorry Try Again! - See Explanation Below
Shorter courses often present the game as it was meant to be played, accurate tee shots, tough approaches and difficult putts. If you want to become a more complete golfer these are the courses you need to play.