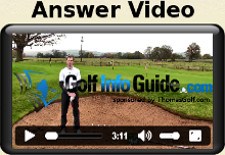 You're Correct!


Every golfer is different and therefore there is not a specific answer/rule that tells you how many fairway woods an individual should have. It is important to have a club make up that suits your game.
---
For example, if you are a lower handicap golfer that hits the ball a long way with no issues hitting long irons then you generally would not have as many fairway woods as someone with a higher handicap. This will be because the higher handicap golfer may not hit the ball very far, and will struggle to hit long irons and will therefore need some help by having more fairway woods in the bag.
As you are only allowed 14 golf clubs in your golf bag when playing, you will need to replace some of your long irons if you are adding a variety of fairway woods to your bag.
Nowadays there is the also the option to replace your longer irons with hybrids, which are more forgiving and easier to hit in the air. These hybrids can replace the higher lofted fairway woods such as the 7 and 9 fairway woods.
When deciding how many fairway woods to have in your golf bag, you can consider the distance gapping between your irons and driver. You should have an even gap between each fairway wood to fill this gap between the driver and your longest iron. If you find there is a small yardage difference on one side of a club and a big yardage difference on the other then you will have to re-think what clubs you currently have in your bag.
You really need to experiment and see which lofts of fairway woods fit your game and your yardages so you have an even gapping between each club. The correct gapping will give you more options when on the golf course.
Sorry Try Again! - See Explanation Below
If you didnt carry any fairway woods then you will find there is a huge gap in yardage between your longest hybrid/iron and your driver. On longer holes when the green is too far to reach with your lowest loft hybrid/iron, you will always be falling short, and therefore increasing your score through having to hit another shot to reach the green.
Sorry Try Again! - See Explanation Below
This will be the case for some golfers as this make up will suit their golf games, but having all those woods will not suit everyone. You should consider which lofts and how many fairway woods to carry to personally suit your own golf game.
Sorry Try Again! - See Explanation Below
In some cases this will be the case for some golfers that have a low lofted hybrid, but it is not set in stone. For most golfers, only having a 3 wood will leave a huge distance gap between this and the next club down in their bag. You need to consider having an even gapping between all of your golf clubs that compliments your own game.